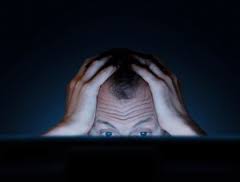 The internet is teeming with marketing knowledge. And we all have copious amounts of time to read it all and sort through what applies to the legal industry, right?
Okay, maybe not.
To make it easier for you to keep up, we've put law-firm marketing's best of the internet at your fingertips with 8 of the most-shared law-firm marketing articles of 2016. Save time and bookmark this page the next time you need marketing inspiration.
1. Top 5 Law Firm Marketing Ideas This article reminds us that marketing success doesn't require complexity or the latest technology. You can drive opportunity by just making the most of the basics. Find out the right and wrong approaches to updating your website, targeting and engaging your audience, differentiating yourself in a crowded marketplace, and more.
3. 3 Effective Ways Law Firms Should Use Content Marketing to Retain Clients and Diversify By the time a potential client reaches out to you, chances are they've learned about you on search engines, websites and social media. Use them to position yourself as a thought leader. Content marketing can make it happen, and this article explains how.
4. Why Do Law Firms Use Twitter as Just a Press Release Distribution System? Is Twitter worth the return on investment for your law firm? This article dives deep to answer that question, while providing examples of the right and wrong ways law firms that are using Twitter to engage their marketplace.
5. How Big? Research Determines Size of Law Firm Marketing Teams Are you overwhelmed and need to beef up your marketing team? Here's some ammunition you can present to your leadership. Totum Partners and J. Johnson Executive Search compiled data from 31 law firms, 29 of which are top global firms, to find out the ratio of lawyers to full-time marketing, business development, and communication professionals. Find out where your firm stands.
6. Digital Marketing Strategies That Will Help Expand Your Law Firm Most people find lawyers through a referral of someone they trust, but this article reminds us that's only the beginning. Once they find out about you, potential clients go online to learn more. Your digital presence, or lack thereof, can enhance or erode that trust.  Find out the steps to take to make sure that when clients search for you online they find reason to move forward.
7. Marketing Emails Law Firms Should Consider Sending Get an overview of how to execute an email campaign. Find out:
How it can drive business
What to measure and how
Five email campaign strategies and their advantages and disadvantages
8. Why Legal Firms are Racing to Adopt Content Marketing Content marketing is being embraced by lawyers faster than any other profession, according to this article. It provides examples of how firms are taking advantage of content marketing, and actionable ideas to move your content marketing plan forward.
Have you read any law-firm marketing articles that rocked?
For more marketing and biz dev content for your law firm, subscribe to the Introhive blog.