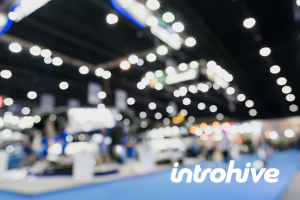 The industry's most-talked about CRM event is right around the corner. November 6-9, Dreamforce will be dominating the scene in San Francisco. If like us you're planning to be one of the 100,000+ in attendance, plan ahead to work out your session list and networking plan. To ease the pain of choosing from over 2,700 sessions, Salesforce Einstein is at your service. Based on historical Dreamforce data and your interests, it will recommend sessions to attend.
In previous years at Dreamforce, we unveiled our newest data automation and CRM data science functionality. This year, we'll be hosting intimate get-togethers with select clients. If you plan to be there, we'd love to extend an invitation! Contact Adam Stewart at Adam.Stewart@introhive.com to book a meeting with us. The snacks & refreshments are on us!
If you're looking for some technology inspiration prior to the event, check out our latest eBook – Don't Dump Your CRM. Leading experts from Gartner, Ernst & Young and more weigh in on CRM adoption, automation and optimization with practical advice you can implement right away in your firm.
Looking for more advice after this year's Dreamforce? Check out the Introhive blog for weekly inspiration for everything from CRM data automation to business development strategy.