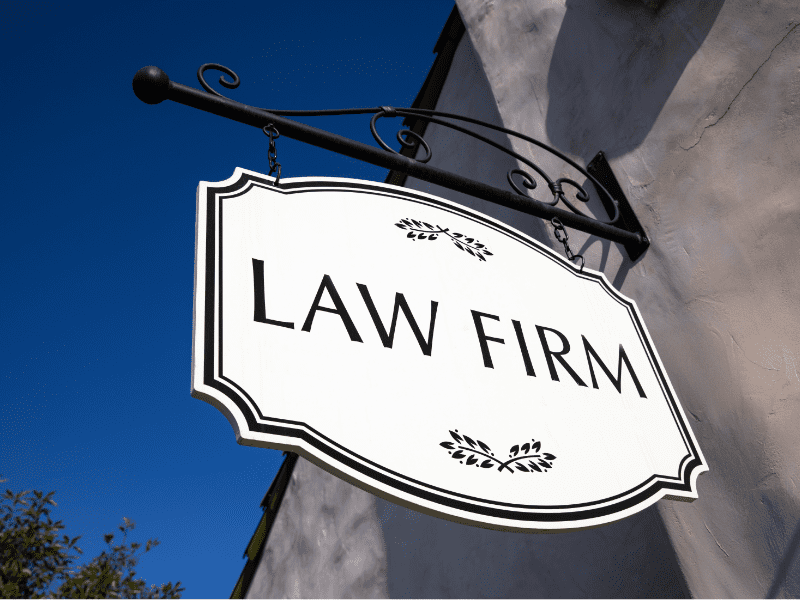 Anyone working in a business development or marketing role in a law firm environment is familiar with the healthy tension that typically exists between themselves and the firm's partners and attorneys.
Partners and attorneys need to leverage client information to break new ground in existing client accounts and discover and drive new business, but they're not data inputters or providers—they're consumers of data.
It's not realistic to expect these professionals to carve out time in their busy days to input contact information into a CRM. Despite the availability of the latest tools and the best of intentions, it's just not going to happen!
But what if there was a better way? What if they could access the insights they need without ever having to input contact data into their CRM again?
Enter Introhive and Upper Sigma
We make it easy to identify contacts, enrich them with pertinent information (such as the relative strengths of one-to-one relationships), and push them into your CRM.
There, partners and professionals can immediately see what's happening within various client accounts and make more informed decisions about where to invest time and energy to drive more revenue. But equally, marketing and business development teams can see and use the information they need to do their jobs—all from the same platform and without the need to do manual data entry either. It's a win-win-win outcome.
Another advantage of our joint solution is that it allows firms to side-step common issues that often plague new CRM tool deployments, such as technical integration challenges (especially when multiple platforms and software need to be considered) and the need for an extensive internal change management effort.
To illustrate the transformative power of Introhive and Upper Sigma's joint solution in the legal world, let's consider a few use cases and scenarios:
The "Who Knows Who" Email
Too often, when a partner or attorney wants to find out who may know somebody within a prospective client organization, they'll send out a company-wide email to asking, "Does anyone know Allison at Google?" or "Who has a contact at Bank of America?" Often, it's a fruitless effort that ends up wasting everyone's time.
Regardless of whether your firm has 200 or 20,000 clients, you need a way to get a clear and immediate line of sight into relationships that exist within your internal-external ecosystem – across clients, regions, and even continents. You need up-to-date relationship information about who knows who, who is talking to whom, and who is working with whom (currently and historically.)
The Unknown Underlying Condition
For partners and attorneys to effectively drive revenue, they need to understand the true state of their business both at a point in time and over a longer window. But it's impossible to truly visualize the state of your firm and your client base if you're working across multiple disparate systems: CRM, HR, marketing automation, time and billing tools, and other data sources and third-party applications. You need a way to bring it all together for your partners and professionals in a single, user-friendly repository.
Here's an example of what can happen when this level of insight aggregation is lacking: A partner might ask one of his team how business is going with client ACME Corporation. "Just great!" she responds. That may well be true, but what neither party (nor the Managing Director of the firm!) knows is that the client is unhappy with the service being provided by a different practice within the firm, and they're considering taking all their business elsewhere.
Data-driven insights allow you to get analytical about assessing where things are going well and where there may be risks or areas for improvement. With Introhive and Upper Sigma's solution, you can access APIs to extract precisely the data you need and integrate it with other tools such as Power BI, Salesforce, or Microsoft Dynamics to do robust CRM analytics.
That said, accessing and crunching the data to surface meaningful insights is only one step on the path to success. You need to display it in a meaningful and actionable way for your partners and professionals.
Let's take a moment to explore some scenarios where the intersection of usability and insights delivers impactful outcomes in the legal context:
Scenario 1: Overcoming the Burden of Data Stewardship
Mike, a partner in the firm, logs onto Salesforce first thing in the morning. On his main dashboard, along with all his key metrics, he sees a message from Karen, the firm's marketing manager. She's planning a golf day event and has asked him to review her list of suggested invitees and add any contacts that are missing.
That's not a lot of work for Mike since he has the benefit of Introhive and Upper Sigma Lifecycle Management. He simply clicks through to the event page and can immediately see who among his contacts are already on the list of prospective invitees and add or remove people with a few simple clicks. He might also decide to check who of his contacts attended the previous year's event by clicking on the "List Comparison" Feature and make sure they've all been included in Karen's list for this year's event. Mike could also click on the "Topic Comparison" tab and do a quick search to establish who within his contacts has a keen interest in golf and add them to the invitee list.
If it happens that Mike's day is filled with meetings and he can't action Karen's request himself, he can simply ask his personal assistant to step in and do it for him by selecting on the "Working on behalf Of" feature on her dashboard. The assistant assigns herself to work in this capacity for a certain number of hours, and her time and activity are logged accordingly.
Scenario 2: Applying the Account Lens
Let's look at Claire, an attorney who recently joined the firm. She decides to find out a bit more about a client, Ohana Ltd., she worked with extensively in her previous job. Beyond basic company information such as their address and website URL, she can explore all the recent activity that's been taking place between members of her firm and stakeholders from Ohana Ltd. – emails, phone calls, meetings – all surfaced in a single intuitive interface.
She can then take a deeper "relationship 360" dive into the client account, seeing who in her firm has contacts at Ohana Ltd., who those contacts are, as well as the strength of those relationships. Introhive and Upper Sigma's solution has automatically assigned each relationship a score, based on its analysis of the nature, frequency, and cadence of interpersonal exchanges and engagements.
Claire then spots a familiar name – Lauren, who's now working as Head of Counsel at Ohana Ltd. She can then explore with whom Lauren has strong relationships in her firm and view a visual representation of the dynamics and methodologies of those relationships. She can even explore Lauren's personal interests, the internal lists to which she belongs, any current pitches with which she's involved, the dates and details of events or seminars she's attended, and any recent marketing materials she's been sent by the firm. That sets the stage for Claire to start planning an outreach strategy to Lauren, and she already knows who to approach in her firm to facilitate a warm introduction.
Scenario 3: Getting Partners and Attorneys Engaged by Organizing Data Chaos into Meaning
When it comes to strategic account planning, partners and attorneys often find there's just too much meaningless client data to wade through in the firm's CRM – from different pitches, work in progress, and event attendance to coffee catch-ups – but very little actionable information.
What they really want to know is which client or group of clients they should target, what revenue goal they should ideally look to generate, and over what timeframe.
That's precisely the insight that Introhive and Upper Sigma's solution gives them. They can overlay and review the various pitches in progress with different clients across different practices and start to visualize this information as it's unfolded over the last weeks and months.
They can simultaneously integrate and visualize the type and quantity of client engagements and one-to-one or team-to-team communications that are associated with each client and each pitch. This gives them a holistic snapshot of what's transpiring and a sense of the level of activity and effort that's going into each opportunity.
They can quickly pinpoint where intense marketing and person-to-person effort is translating into results and vice-versa. Now they know where to focus and where not to. They can devote their time and energy to pitches where the outcome of success looks promising and step back from ones where the likelihood of success appears low.
Time to Act on a Law Firm CRM
The cost of inaction when it comes to leveraging relationships can be significant. Firms that don't use relationship intelligence will lose ground to those that have it and are using it.
When your CRM is infused with relevant, timely, and actionable relationship intelligence, it effectively becomes your "business development ERP system" – one that's just as critical as your firm's time and billing system and other core business platforms.
Getting Under the Hood of How Upper Sigma and Introhive Work Together
Sigma Lifecycle Manager is built especially for the Legal and Professional Services industry, is overlaid on the Salesforce platform, and focuses on lifecycle and relationship management. It's ideal for firms that are looking to implement a new system or considering moving away from existing industry standards.
The solution integrates with Introhive, which takes care of surfacing all connections and relationships and populating the CRM with those details in real-time. Upper Sigma ensures that the information is displayed and managed in a way that's relevant and intuitive to the end user. 
The strength of our partnership lies in the combination of industry know-how from both sides, plus a joint offering that gives an end-to-end solution for the client.
Do you want your law firm to reach greater success? Come talk to us. We'll handle it.