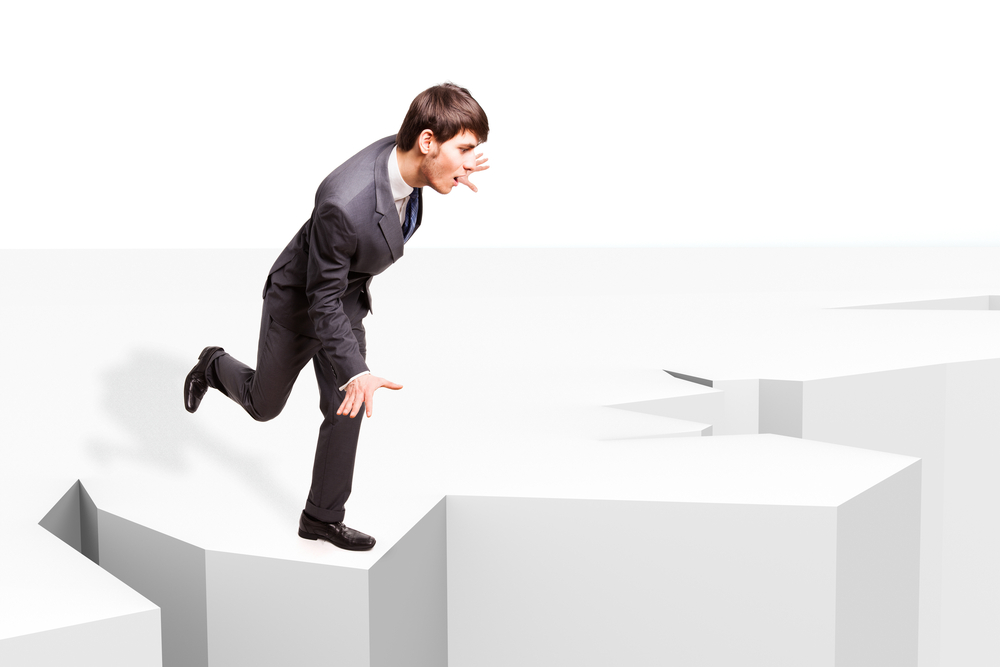 Ray Beste could easily share an oral history of CRM. As a Partner at Sikich, a leading professional services firm, he has worked with Microsoft Dynamics CRM since its beta version in 2002. Today, he is the partner in charge of the Microsoft Dynamics CRM/365 service area for Sikich.
For nearly 20 years, he has guided the implementation of CRM systems at leading organizations across North America, so he is well acquainted with the most pervasive CRM implementation challenges. He outlines the most common pitfalls he's witnessed and how to dodge them.
1. Expecting Technology to Fix Process Issues
Graduating from Act or Goldmine CRMs to a more advanced system won't solve issues around CRM adoption.
"Too many people watch the demo and think the new system will work better, when they don't realize that the reason their previous CRMs didn't work for them was because of the process, or lack of process, around the software," explains. "It's not defined or consistent, and companies assume the software will solve the problem.
"Whether you're a professional services, accounting  or engineering firm, it's a fallacy to think a technology tool is going to make users magically enter data and be accurate, and that's just going to happen automatically because you have new software."
Ray exhorts companies to understand and define their processes, convince their employees to follow them, and then model those processes within the CRM. The key, he is says, is to automate these processes as much as possible so business development professionals don't devolve into data entry clerks.
2. Using the CRM as a Monitoring Tool
Push back if management says that they want CRM to track business development activities, advises Ray.
"If that's the reason you're buying the software, your implementation will be a failure. Because if you're using it to track how many phone calls Bobby made, Bobby will figure out a way to enter as many phone calls as he can to hit your number," says Ray. "But that doesn't mean he's selling, servicing or marketing any better."
The projects that are most successful, he explains, are ones where the users know they will derive value from using the CRM system. They know it will help them attain more leads, build better relationships, make more sales, and reach and exceed their quotas.
"Implement it so that management isn't requiring a certain number of phone calls or emails. Instead, make it easy for business development professionals to record their activities and attach them to opportunities and leads because it will help them make sure activities don't fall through the cracks," Ray recommends. "It will help them more easily move to the next stage of the sales process, so they'll sell more and make more commission. And, obviously, management will see results.
"Essentially, let the CRM system be sold to the users as a tool to help them do their job better. Then you'll get the benefits of metrics."
3. Expecting Old Software to Play Well with New
Beware if you want the latest and greatest technology, but still operate an older version of Office, warns Ray.
"Newer technology works better when everything's newer," he notes. "It doesn't work well when there's one piece that becomes the Achilles' heel of the project because it wasn't designed to work with newer services."
Furthermore, it's foolish to think you're saving money using older software. "The dollars you think you're saving are being diminished by lost productivity, downtime, and employee frustration," says Ray. "If you want to be able to use CRM that connects with mobile, for instance, you must  have a platform that can handle it."
In essence, the most successful implementations are the ones that make CRM adoption easy by minimizing data entry and downtime, while demonstrating to business development professionals what's in it for them if they use it. The easiest and fastest way to achieve this is by combining your CRM system with CRM automation because it:
Minimizes data entry by automatically enriching data through internal and external sources. This saves business development professionals at least 5 hours per week while eliminating the inaccuracy and gaps that can come with human error.
Makes it a no-brainer for sales professionals to take advantage of this data. CRM automation transforms data into information that is easy to understand and act on, while delivering it to business development professionals when they need it in the formats and on the platforms they prefer, such as Outlook. They never have to log into the CRM system.
Helps business development professionals quickly identify and respond to at-risk clients and opportunities. Customer relationship automation can alert your team when a client is at risk, it's time to touch base, or even when it's time to sell them additional products and services. It automatically provides what they need to know to move relationships in the right direction.
Set aside 20 minutes to find out how CRM automation works, then  find out what Ray has to say about maximizing CRM adoption in our soon-to-be published ebook, Don't Dump Your CRM. Reserve your copy.