Not all contact and activity data is created equal. What is crucial for one organization to know may not be so important to another. While auto-sync software can take hours of work off of your employees' hands, these solutions don't prioritize the data that matters most to your organization. Instead, they sync everything, leaving your CRM clogged with inaccurate, unnecessary information, thus creating a system that is essentially useless.
So how do we populate CRMs with data without burdening customer-facing staff or polluting the system with irrelevant data? Read on to learn how Introhive's solution provides quality data sets and enables your people to concentrate on revenue-generating tasks.
Effects of Data Clutter and Decay
Fruitless Time Investment 
Traditional means of manual data entry and enrichment are time-consuming and place a heavy burden upon the shoulders of our customer-facing roles.
Sales representatives resent signing into the CRM to log new or updated contact records and activities that they've invested their time in. According to research, sales reps are spending only 32% of their time actually selling — flip-flopping between value-add and mundane tasks such as data entry. 
Incomplete, Irrelevant Records
If your staff does spend their time manually entering data, a large portion is most likely incomplete — and your CRM won't live up to its role as a complete source of truth for client data.
Money Left on the Table 
Do you truly want your staff to spend valuable time on data entry?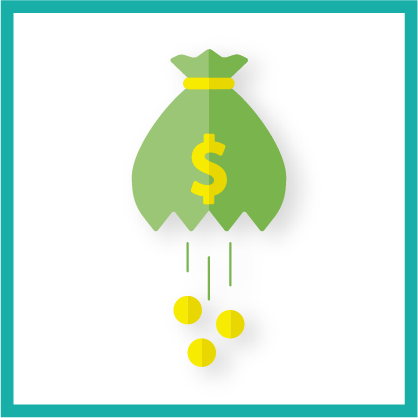 Without dedicating 100% of your people's time to impactful activities, you're sacrificing revenue. Your client-facing talent should be spending the majority of their time on high-value, revenue-generating activities. In today's competitive market, stagnation in growth is detrimental to the life of your company. 
To alleviate the burden of logging contacts and activities, the alternative has been to leverage AI for one-click sync or total auto-sync, but we think you'll agree: a one-size-fits-all CRM data management solution is no solution at all. 
Constant Decluttering
The auto-sync solutions that exist on the market today have brought substantial value to many digitally mature/transformed businesses. By pushing data into the CRM, their entire team is able to utilize to accelerate new forms of revenue and drive loyalty from their existing customer base. 
But how can you manage this massive trove of information over time? With this approach in which nearly all contacts and activities are entered into CRM, at what point is there too much information captured within your system, and what repercussions could this have?
Organizations need a solution that automatically syncs high-quality data into their CRM — and Introhive has the answer.
Introhive's Smart Sync Solution
Because we understand every business and industry is different, you decide what data is deemed valuable.
Introhive's Smart Sync solution is the most advanced method of automatic CRM contact and activity data on the market. By embedding a layer of intelligence that analyzes, identifies and syncs contacts and activities that meet your desired specifications, driven by your unique business needs, Introhive has unleashed the true potential of AI-powered CRM data management automation.
With Smart Sync, all friction associated with CRM data entry is eliminated. By empowering organizations to build their own, personalized set of conditions, we're giving businesses the key to ensuring their CRM is populated with information that is valuable to their organization, rather than being diluted with deadweight data that can obstruct the view of significant and actionable intelligence. 
What makes Smart Sync unique:

Doesn't confine you to a "one-size-fits-all" solution — like the majority of auto-sync solutions on the market

Enables organizations to fine-tune parameters to ensure quality and quantity, specific to your business needs (ex. address completeness, specific keywords)

Incorporates relationship intelligence-driven rules (ex. level of job title, the strength of relationship)

Industry-leading enrichment augments contacts upon entry

Ensures your CRM is the single source of truth to leverage organization-wide
Manual data entry is a thing of the past. Introhive is giving you complete control over your data and allowing you to maximize your CRM investment, enable revenue generation, and drive client service and loyalty.
Are you ready to unlock the full potential of your CRM? Request a demo today and discover how Introhive's products can transform your CRM data management — and your business.