Introhive was honored to attend and exhibit the Staffing Industry Analysts Executive Forum in Austin, TX February 28-March 3rd for the first time in North America. The event was the most attended event in the US we've been to since the beginning of 2020 and a welcome whirlwind back on to the event scene for us.
Faster, better stronger—leadership in a new world
The theme was Faster, Better, Stronger – Leadership in a New World and the conference did everything to get the crowd thinking about how to manage during this 'new normal' we are all a part of. This varied via their daily health screenings, health-related swag, and sessions to dive deeper into new strategies for companies far and wide.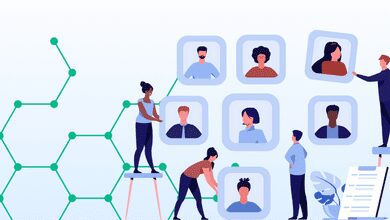 The state of staffing leadership
On day two of the conference, we sat in on a really great session entitled The State of Staffing Leadership: The Top Trends Defining the Future of our Industry led by Bullhorn, that informed some key takeaways. This industry data was pulled from the 2022 Global Recruitment Insights and Data (GRID) survey of over 1,000 staffing leaders covering topics like digital transformation, talent engagement, and the skills shortage.
Some astounding stats from the session included:
Just 13% of staffing leaders report full adoption of their recruitment technology
This isn't a new concept to us but it definitely demonstrates that adoption is a key challenge across staffing and professional service firms alike
80% of leaders say their business is tech forward and 80% say they excel at candidate sourcing however there is a disconnect
24% of leaders report having challenges in sourcing candidates
21% of leaders report having challenges gathering requirements from clients
18% of leaders report having challenges in back office and administration
13% of leaders report having challenges with screening and validating candidates
7% of leaders report having challenges with onboarding
More specifically, the disconnect lies in the data staffing firms need for candidates and clients to grow the business.
Shifting priorities due to digital transformation
Lastly, Digital Transformation is underway but firms aren't taking full advantage which led to the top priorities globally for staffing firms:
36% candidate acquisition
28% candidate experience
25% employer branding
15% diversifying business
Tips for improving retention in a remote work world
But it wasn't all statistics and business learnings, we also got to attend some worthwhile sessions from the top Staffing firms in the world. In one such session, we found out that the firms such as Allegis, KellyOCG and Randstad reported some of the best retention in years due to fine tuning their remote work style and keeping employees engaged with the company's purpose and culture.
I think we can all agree that sustaining jobs and keeping employees safe and engaged is the most important piece of the puzzle. In any case, we really look forward to the SIA Executive Forum this December in London and will be back for the SIA Executive Forum in Miami next Spring!
Want to learn more?
Download our AI for Staffing & Recruiting Guide and learn about Connecting with the right talent pools using data-driven techniques.