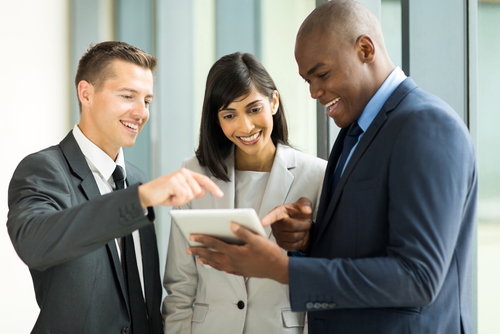 CRM is a touchy subject at the majority of organizations. Looking back at my own work history, nearly every company I've worked for has faced the common CRM problems that stop adoption in its tracks. Low user adoption, bad data quality, limited actionable intelligence, and the list goes on. No matter where I've been, CRM was looked at as something you have to do, not something you want to do.
If only there were a better way.
Well, Introhive showed me that there is, indeed, a better way during my time as Salesforce Manager at Kaufman Rossin. It's a big reason why I'm now a part of the Introhive team. Introhive's CRM automation software helps teams see the value of CRM and experience the reward that high-quality client data and insights can offer.
And my story reflects that.
I Didn't Always Like CRM
Throughout much of my career, I was a business analyst. And my responsibilities included examining our plethora of relationships to look for new business opportunities. As you can imagine, I became very familiar with our CRM system.
But pulling data from our CRM in an attempt to find common connections took an immense amount of time. Considering that I worked for such a large media conglomerate, we had a lot of relationships to map. I remember exporting all of our contact data and pulling contacts up on LinkedIn, one by one, to see if anyone at our company had a mutual connection to a prospect or client. If I found a connection, I then needed to ask around to see how well we know that person and whether I could get a warm introduction.
Getting that level of insight was an arduous and lengthy process, and our CRM system didn't quite fit into it or help the process along. Our business development team and sales managers, as well as myself, weren't feeling the love from our CRM system. A lot of manual work was required to see any real value from the system. I can only imagine how much more successful our business development would have been if we had a tool that could automate that process. Then, I discovered Introhive and I didn't have to wonder anymore.
Introhive Showed Me the Love
After my time as an analyst, working closely within CRMs to find customer relationship intelligence, I became a certified Salesforce CRM consultant. With these new credentials and a proven history as a CRM data expert, I began working for a top 50 accounting firm, Kaufman Rossin, to help them implement a new CRM system.
Before looking for a solution, I knew that it needed to be something that fit within the Kaufman Rossin culture. They struggled with CRM for years because the tools they were using didn't fit within their business behavior. They were required to do too many tasks or change their way of work in order to see a benefit. Something, I personally am familiar with as well. We needed a solution that could increase the firm's relationship intelligence without requiring our employees to change their behavior.
Once I found Introhive, it was love at first sight. Introhive automates all of those time consuming processes that CRM end users hate. Business development teams can immediately experience a reward from using the system and marketing departments can automatically leverage the data business development is discovering. The best part? Introhive doesn't require businesses to change their behavior or adopt a "new process." Instead, Introhive adapts to the behavior of the business and works where most firms spend the majority of their time: in email.
No one likes change. Introhive allows business development teams to experience the reward of CRM without requiring you to change your entire way of business. That's the beauty of Introhive.
Hooked on Incredible Potential
I joined the Introhive team because I've been the CRM end-user. I've walked a mile in the shoes of the sales representatives that have to spend hours of their time each week manually entering client data. I've been the business analyst that had to sift through all of that data to discover business and relational insights. I've been the CRM manager that needed to find a better solution that would produce stronger outcomes for the business. And now that I've seen how Introhive can turn CRM compliance into CRM insight, I'm an evangelist.
And it doesn't just apply to accounting firms. The benefits and value are horizontally applicable across a wide range of industries that are seeking to drive better user adoption of CRM. Just taking a look back at the different stops over my career, I can think of millions of ways Introhive could have helped my previous employers.
Going forward, I want to help other companies experience greater reward from their CRM through Introhive's CRM automation and relationship intelligence.
Fall in Love With Introhive
Introhive can turn your CRM from heartbreaking to exhilarating. By automating all of the manual processes that have been giving your team a heavy heart, Introhive frees up their time and provides instant insights that fuel business growth. See it for yourself by requesting a demo of Introhive CRM automation.
If you'd like to experience Introhive in person, or just want to learn more, I'll be at the AAM Summit from May 14 – 17. I'd love to see you there and show you first-hand how Introhive can help your accounting firm.
Want to Join the Introhive Team?
As a passionate problem solver, being a part of the Introhive team and showing our customers how we can make a difference is a lot of fun. If you want to be a part of something game-changing and help further innovation in a variety of companies and markets, Introhive is a fun team to be a part of. Check out our Introhive careers page to apply for our open positions. We'd love to hear from you.