Empowering revenue teams with customer intelligence is our mission
We've grown a lot since we began our journey in 2012, but our core mission remains the same – help B2B organizations capture and deliver Customer Intelligence to teams, when and where it matters most to find, win, and grow more business.
From start-up to fastest growing customer intelligence platform
Introhive is the fastest growing B2B customer intelligence platform, recognized as a category leader in sales intelligence and data quality management software by G2 Crowd, a top 10 fastest growing technology company in Deloitte's Fast 50 Awards three years in a row, and the MarTech 2020 Breakthrough Award winner for Best CRM Innovation.
Introhive has quickly grown to 350+ employees with 7 global office locations, supporting 250,000+ customers in over 90 different countries around the world.
Backed by leading investors
In June 2021, Introhive secured a $100M in its Series C round led by PSG, a leading growth equity firm partnering with middle-market software and technology-enabled services companies.
Contact us today and discover how we are putting that capital to work to help you achieve greater revenue acceleration.
Increase adoption of your CRM with reliable,

real-time data

Supercharge Marketing & Business Development Efforts
Achieve higher ROI in your marketing & business development initiatives by infusing trusted relationship data into communications and campaigns.

Inform Decision Making
Visualize and operationalize client data to drive strategy by identifying client risk and opportunity across your business.

Uncover a Complete & Accurate Client Dataset
Collect and maintain a complete database of contacts, companies, activities and relationships in your CRM, without the burden of manual data entry.

Foster Collaboration to Drive Client Growth
Empower fee earners to drive firm growth, win higher margin work, and increase client loyalty with complete visibility into your collective network. Partner with Introhive
Introhive has a vast eco-system of partners to help you in your business challenges. Through our solutions, integrations, leading technology vendors and channel partners, we are positioned to help your organization propel into digital transformation.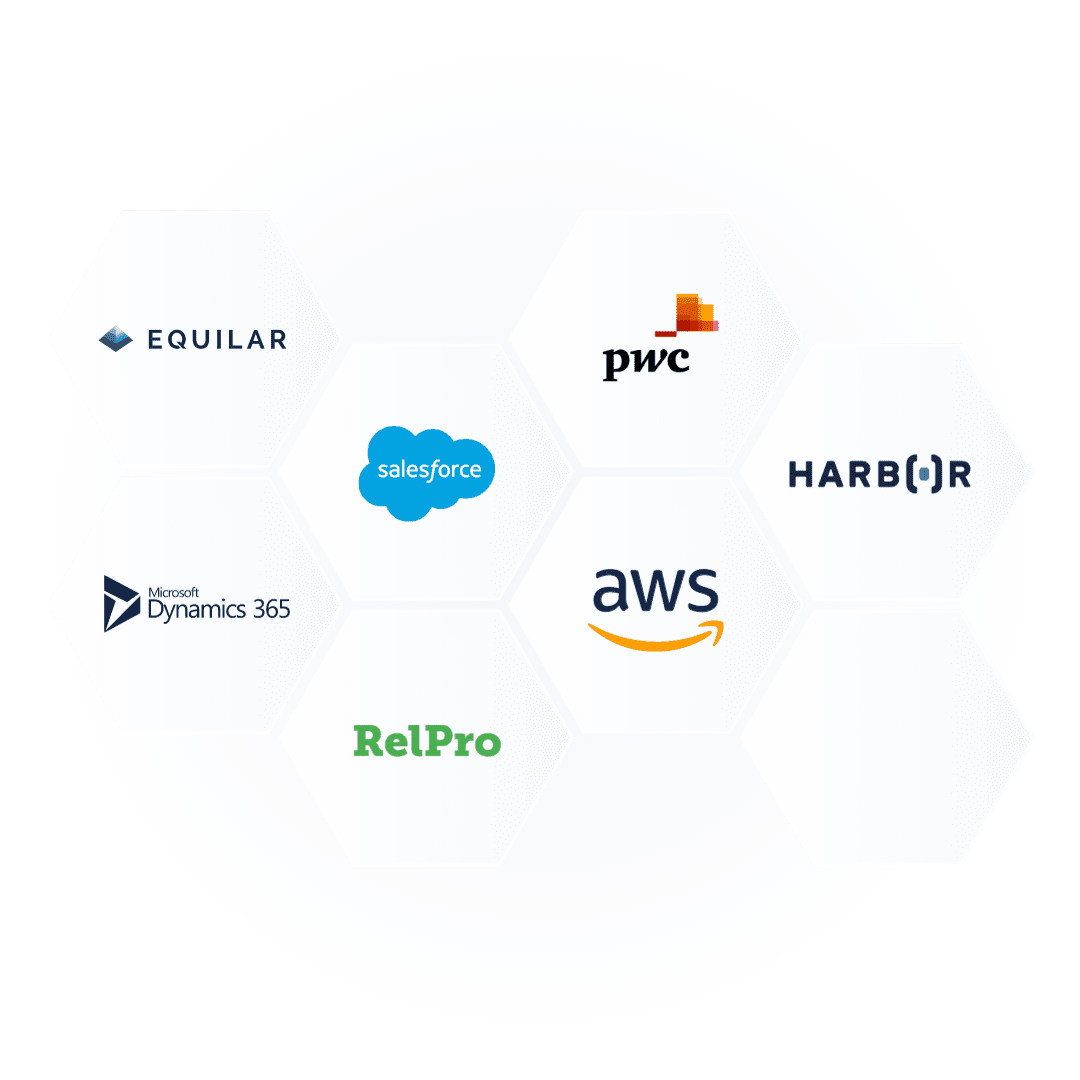 Get started with Introhive!
Learn how Introhive's customer intelligence platform helps B2B organizations find more leads, win more opportunities, grow and retain customer accounts.