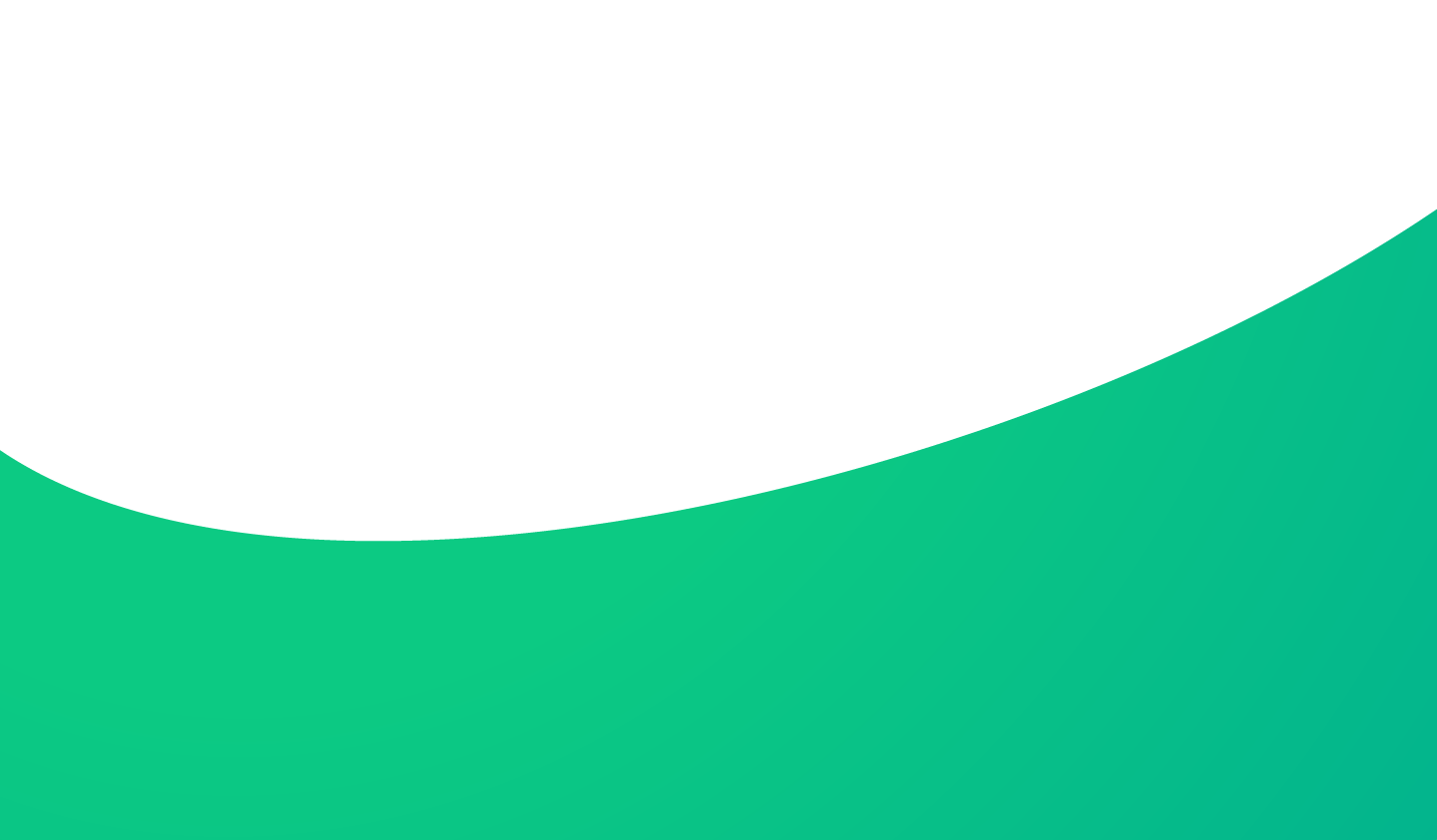 Seeing is believing
Let us show you how to stop working for your data and start making your data work for you.
Don't worry, it's just a demo—you won't get a sales pitch (because our product doesn't need one).
Sign up to book a guided tour.
We're running out of room to showcase all of our awards!
FIND

Map existing relationships across your business to engage prospects faster
Spot untapped revenue opportunities
Kick cold calls to the curb and find that warm lead into every opportunity
Track your buyer champions to nurture repeat business
Increase the quality of your CRM data, making it more complete, accurate and reliable for sales and marketing
Transform customer data into insights that reveal every revenue opportunity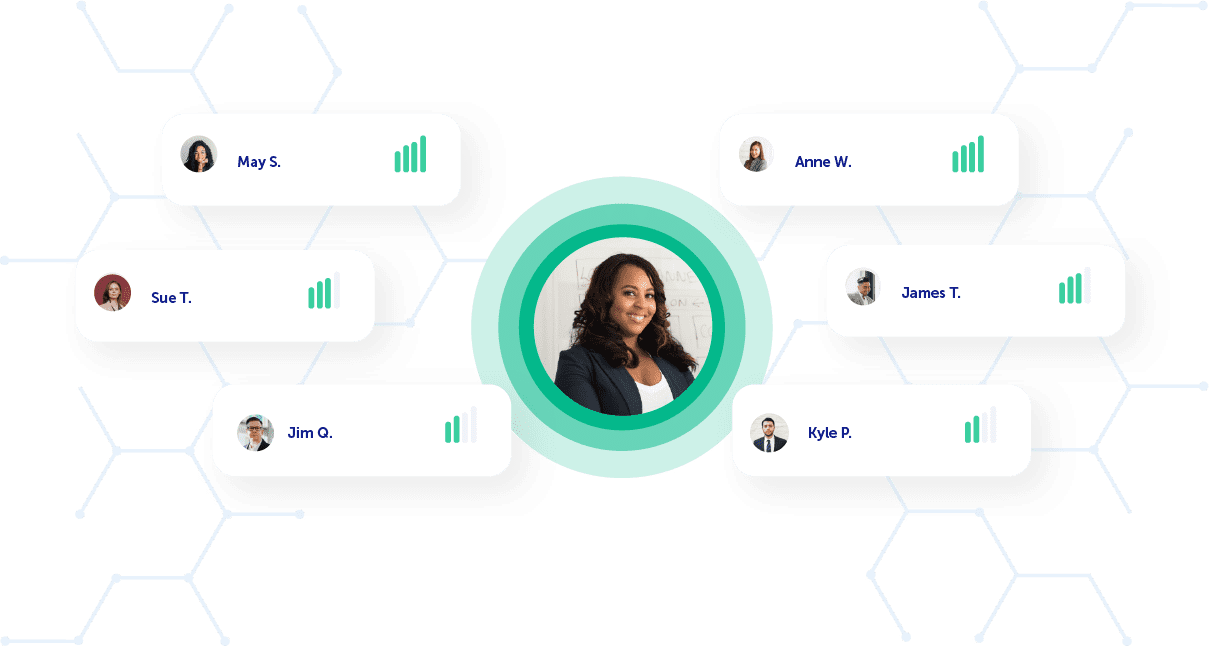 WIN

Increase win rates with trusted intelligence and close more deals, faster
Always be prepared for prospect or customer calls with pre-meeting intelligence briefs, delivered when and where you need them
Edge out the competition with a more efficient and effective, insight-driven revenue team
Involve multiple internal departments to match the expertise buyers seek
Reduce reliance on gut feel with an AI-backed analysis of winning chances
Show customers your entire organization is committed to their success
Seamlessly integrate CRM data as part of a merger or acquisition to ensure M&A success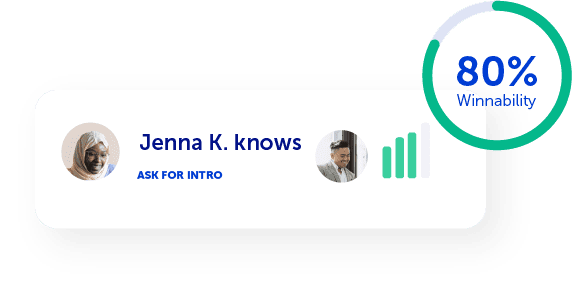 GROW

Maximize customer retention, renewal, and expansion
Increasing customer retention by 5% can translate into 25-95% more revenue, and because acquiring new customers can be 4x more expensive, your retention strategy cannot be an afterthought
Your loyal customers are your greatest asset and differentiator, building the single, most influential marketing channel: word-of-mouth
Introhive gives you the intelligence required to mitigate churn risk and maximize value by deeply knowing your customers' needs, smoothening unexpected transitions, bridging gaps, and nurturing your most valuable relationships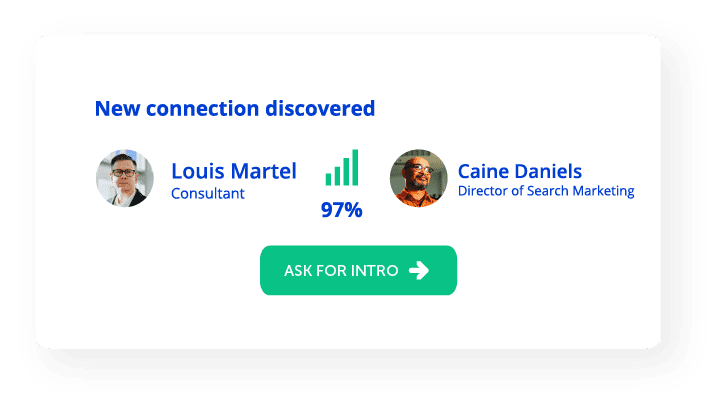 DATA

Relationships are the most important asset of your business
Keep up with your customer's ever evolving journey
Clean up missing, outdated, and incomplete CRM data
Gather a 360 degree view of all your customer data and turn it into actionable intelligence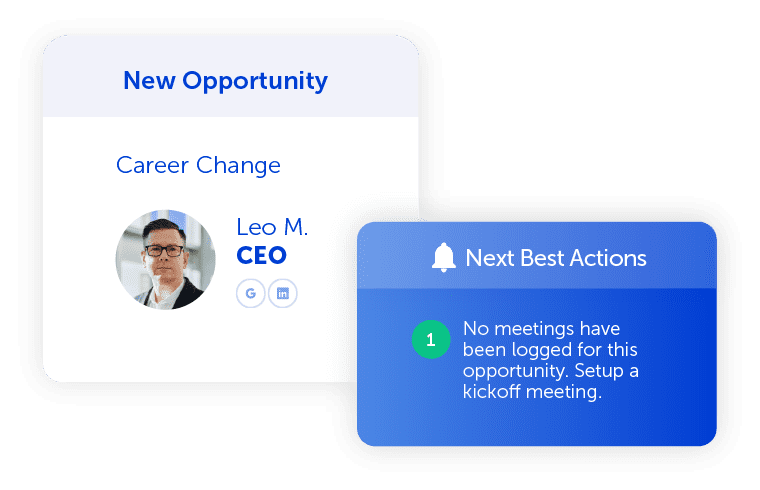 Don't just take our word for it, hear what our customers have to say
Introhive adds instant value to our end-user professionals in the form of time savings and contributes to the bigger objective of our firm; gathering a holistic view of client intelligence in a centralized repository.


Suzanne Reed
Head of Marketing
Initially we brought in 12 months of historical data on our contacts. The implementation was painless, quick, and training was minimal. Little effort, high reward. If someone is moving CRM systems, the pain of data migration is intense. Introhive streamlined the process and made it immediately usable.


Stuart Cassie
Sales, Marketing & Alliance Director
Introhive is a quick and easy way to share client insights and intelligence with extremely busy professionals. From mapping who knows who across our firm, to automating mundane data entry for our professionals, Introhive has accelerated our speed to action.


Christine Robertson
Partner Sales & Marketing
You can do it the Introhive way — where data capture is automated and users can easily sync contact information and activities — or you can hire assistants to enter that data manually. We chose the automated way. We didn't see the value in hiring a million people to simple do data entry.


Maxie Hernandez
Marketing Automation Lead