Innovation has long been a buzz-worthy word in the tech world and beyond. However, when we speak about digital innovation, it doesn't always refer to coming up with a miraculous new idea that no one has had before. (I mean, that's a lot of pressure. Right?) Sometimes, innovating digitally means just taking an excellent idea, running with it—and seeing what happens. If the idea changes your company, your processes or simply how well your employees can work—congratulations, you're being innovative.
Companies are finding ways, big and small, to be innovative every day. And if you're operating in a highly competitive industry, it's about time you put digital innovation at the top of your to-do list. After all, incorporating ways to innovate digitally in all departments helps to sharpen your company's competitive edge.
According to Forbes, "businesses in the B2B sector must prioritize digital transformation to thrive in today's market and meet consumer needs." In the realm of B2B sales, companies have been tapping into digital innovation that doesn't break the bank or reinvent the wheel. They're finding new ways to look at how they do things, and what resources they already have to work with.
Before we go too far down that road, first, let's look at digital innovation itself.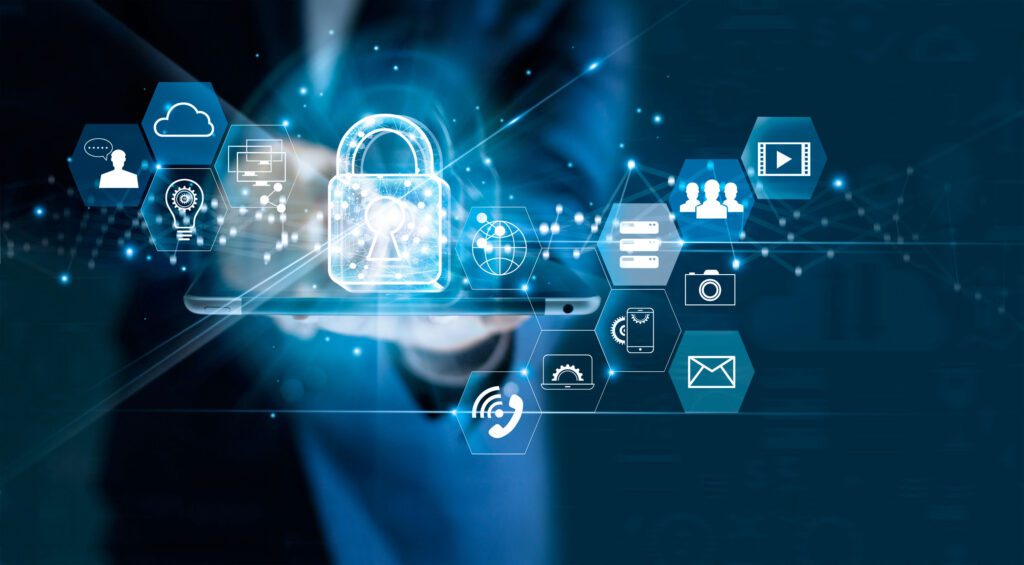 What is digital innovation?
A general definition might say something like this: Digital innovation is the application of digital technology to improve processes, solve common business problems, improve workplace efficiencies or develop new ideas. Pretty much what you were expecting, right? It's really not that intimidating when you get down to it and start looking at some examples of how companies can easily get started on a digital innovation journey.
Often, when organizations look to digital innovation solutions, it's to solve a problem. During the recent pandemic, a lot of companies had to think on their feet and innovate more quickly than they otherwise would. Because of that, it's been a solid three years for digital innovation and understanding why it's important.
Impressively enough, a recent survey of CEOs by Deloitte showed that 85% thought "their organizations had significantly accelerated digital transformation during the crisis, with three-quarters seeing the pandemic as fostering the formation of new partnerships and alliances".
If organizations didn't value being digitally "agile" before, they certainly are now.
What is the starting point for a digital innovation journey?
Global pandemics aside, at the core of most business problems is something that's stopping the company from driving its desired revenue growth. That's always an easy place to start.
Ask yourself this question: What is stopping you from accelerating your revenue growth?
If you're in the B2B realm, you should start by looking at the workflows of the sales team. They are, after all, the ones closing the deals. Or… not closing the deals. (Maybe that's the problem?) What is stopping your sales department from innovating in a way that allows them to be more agile and use resources that they already have at their fingertips to hit their sales goals—without having to invest in some massive and scary new piece of tech?
Well, not much.
Small changes = big changes.
This article on digital transformation in Forbes has a really good example of how companies can lose focus on how to innovate. In the story, written by a CEO of a research firm, it points out that their client was narrow-mindedly thinking they needed to massively cut costs in order to reach their goals. They thought saving money was innovative. But by only looking at cost-cutting strategies, they missed the mark and made their customer experience way, way worse.
To fix this massive mistake, they first un-did the changes they had made and then shifted their focus to digital transformation instead. They then equipped their staff with digital tech that allowed them to view customer history, and—poof! Their people started leveraging data to make better decisions and serve their customers better. By refocusing on the client experience rather than saving money or doing things more quickly just for the sake of saving time, they actually ended up gaining 10% in market share.
In fact, according to the article: "Injecting digital technologies such as analytics, AI and digital platforms into business processes makes them 40-50% more efficient. But as the three examples above demonstrate, digital transformation led to two additional results:
1. Lower overall cost to operate, even though they paid more for people and technology.
2. Huge impact on profitability."
It turns out you can focus on small changes in digital innovation that will have massive repercussions (in a good way). Like we said before, you don't need to reinvent the wheel or even invent anything new at all. You just need to do things a little differently than you were before and reap the benefits from that.
Innovation keeps people happy.
On top of all the nice things we just mentioned like increased revenue and improved efficiency, did you know that it's been reported that people like working at innovative companies?
Yes, that's right. Being innovative will help you attract and retain loyal employees. Digital innovation will not scare them off, after all… in case that was a worry.
It's recently been reported by Rockbridge Research that "companies that are viewed by workers as being innovative are more successful in satisfying and engaging employees, while an innovative environment plays a unique role in maintaining the workforce needed for an organization to succeed".
So, it's important to note that innovativeness will not only get you further when it comes to revenue and efficiency goals, but it will keep your people more loyal, and happier. That's a pretty big win-win scenario.
Make innovative tech work for you.
Navigating technology and innovation can definitely be tricky. It can simply be hard to decide what new tech to bring on, what to change, or whether you have adoption problems or budget restrictions. Sometimes, the tech you've invested in is just the wrong kind. We get that.
Being innovative isn't always about buying more tech or more complicated tech. It can actually be about scaling back and instead focusing on complementary tools that help you use the tech you already have in place. Even in innovation, sometimes less is more.
For example, in the B2B sales world, one place to start is by looking at CRM. There are ways to actually make it easier to use instead of investing in big new replacements.
Innovate how you use CRM tools.
To innovate existing CRM, companies are tapping into customer intelligence and revenue acceleration tools using the data they already have. These tools can clean up data, automate manual data entry, keep databases accurate and perform relationship mapping for the sales team. Any company using CRM, struggling to use CRM, or even those who think they're doing a pretty good job with CRM upkeep should investigate how customer intelligence is the next (or maybe first) step in its digital innovation plan.
Introhive is a customer intelligence platform that can do just that. And it's not just for sales—Introhive helps all departments innovate.
Start your conversation today to see how digital innovation can work for you.