I'm willing to bet that "how to accelerate sales" is a very popular Google search for B2B business development sales professionals. At an average conversion time of 84 days, their sales cycles are notoriously long and complex. And that's when leads close with a sale, which is only 13 percent of the time. 
It's easy to understand why just about every business development team is constantly on the hunt for strategies to not only increase their revenue, but also decrease the amount of time they spend chasing people down. 
Ironically, the tool they're looking for is sitting right under their noses. It's their own (often extremely underutilized) customer relationship management (CRM) system…just not in its current state.
Technology has changed how just about everyone does their job—including people in sales and business development. Now, about two decades after CRM first came on the scene, CRM add-ons are starting to make waves thanks to their ability to improve productivity and effectiveness, giving a boost to sales cycle speed in the process. 
Read on to find out my top four CRM add-on picks, and how you can make them work for your own sales pipeline.
1. CRM Data Automation
The majority of CRM users (85 percent) rightly believe that the heavy burden of data entry is squashing their productivity. Indeed, while professionals spend an average 5.5 hours a week on CRM data entry, only about a third of their time is left for revenue-generating activities.
And while the data shows sales pros are spending less and less time in CRM, this, unfortunately, doesn't herald a new era of efficiency. Rather, it highlights an ever-growing frustration. Case in point: sales reps now spend about 10 percent of their time in spreadsheets on tasks that should be possible within a CRM.
CRM data automation is an add-on that solves this issue by amassing complete, accurate, and up-to-date contact information—no manual data entry required—while, at the same time, automatically enriching existing data through internal and external sources such as email signature scraping.
Plus, CRM data automation can lead to a real bump in revenue—as much as 20 percent—as in one business case shared by Danny Estrada. 
In this example, eliminating redundant proposals and ensuring that high-value prospects weren't removed based on personal bias, were key benefits of CRM data automation. 
Related Reading: How to Solve Your CRM Adoption Problems Once and For All with Automation
2. Relationship Scoring
Just because your suggestion box is empty, doesn't mean everything is right between you and your customers. The fact is that only one out of 26 unhappy customers complain. And those other 25 don't just suffer in silence, either. Nearly all of them (91 percent!) will just leave you for a competitor without saying a word.
If this statistic concerns you—and it should—you might want to consider relationship scoring as a CRM add-on. Relationship scoring helps you be proactive about rectifying soured relationships by automatically measuring the strength of your business relationships. 
The scores for Introhive are based on more than 25 touchpoints, capturing factors such as internal communication, agreements, open opportunities, and executive alignment within the organizations of clients and prospects. 
With just a click, add-ons like Introhive give business development pros a detailed view of the status of critical relationships, making it easy to mend in-trouble relationships, as well as keep the momentum going on strong ones.
At the end of the day, the up-front investment in technology that makes it easier to address ailing relationships just makes good sense. After all, a mere 5 percent increase in client retention can boost your profits between 25 and 95 percent.
Related Reading: What's Your Digital Age Competitive Advantage?
3. Relationship Mapping
Knowing the right person has helped many a business development pro get their foot in the door. In fact, peer recommendations influence more than 90 percent of purchasing decisions. But finding that right person can be tough, and even after you're in the door, you'll likely have to win over several more people.
On average, there are now 6.8 decision-makers involved in a B2B transaction, up from 5.4 two years ago. The need for more contacts within a single organization underscores the imperative for a large, powerful network. 
Relationship mapping is a CRM add-on that helps business professionals expand their own networks by giving them a clear line of sight into the networks of their connections. In combination with relationship scoring, you get to see not just knows who, but also who knows who best.
Among other benefits, when you can easily identify the strongest business relationships across your organization, your teams can focus their energy on influencing the connections that are most likely to provide a meaningful warm introduction within a target company.
Related Reading: What is Relationship Mapping and How Does it Work? 
4. Relationship Intelligence Automation
In order to win, business development pros need to be in the right place, at the right time, and say the right things. Data shows that the majority of buyers—74 percent—purchase from the salesperson who was the first to add value and insight during the sales process. 
According to buyers themselves, the three most important steps you can take to improve their customer experience are 1) listening to their needs 2) not be pushy and 3) give them relevant information. 
The final CRM add-on on our list, relationship intelligence automation, makes checking these boxes nearly effortless.
For instance, Introhive's platform uses all the relationship intelligence it has in hand about your connections to automatically deliver proactive Pre-Meeting Digest reports right to users' inboxes ahead of every client or prospect meeting.
The reports contain a wealth of relevant information, including conversation history, company news, mutual connections, interests, and more. So, without having to spend any more time on research than reading a single email, professionals are prepared to make buyers feel seen and heard from day one.
Related Reading: 5 Can't-Miss Prep Steps for Your Next Client Meeting
Kick Sales into High Gear with CRM Add-ons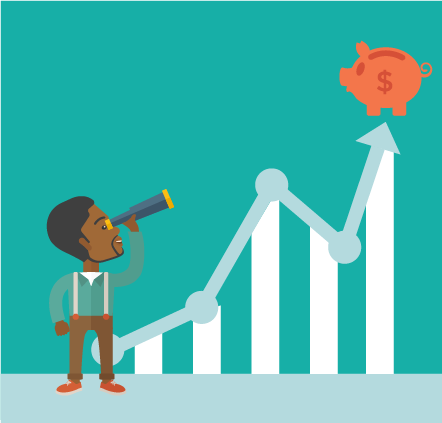 The data in your CRM has the potential to help shorten the sales cycle. Using CRM add-ons for sales acceleration, companies can automate data collection, score and map relationships, and deliver actionable insights directly to email inboxes to improve company cohesion, uncover new opportunities and, ultimately, create relationships that boost the bottom line. 
To see how Introhive can deliver all four add-ons with one seamless platform, watch the video below or request a demo today. 
For more ideas on how to accelerate your sales cycle, both with and without technology, download our Professional Services Business Development Playbook.