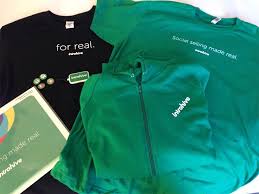 Dreamforce Day 1 is finally here!
We're very excited about the latest release of Introhive's platform, and we can't wait to meet and greet folks at booth #N1330. Stop by, grab some swag, and say 'hi'.
We have a few spots left to meet with folks as well if you'd like to engage in a longer conversation away from the noise of the campground, drop me a line to set something up: rob.begg@introhive.com.
Finally, if you haven't seen it yet, we've got a list of sessions where we'll be featured on our Dreamforce page, not the least of which is the Sales Cloud Keynote titled Sell from Anywhere with the Customer Platform. Join Linda Crawford, Sales Cloud EVP & GM; Brian Walker, CEO of Herman Miller; David Ornelas, SVP Sales Operations at HP; and Arthur Orduña, Chief Innovation Officer at ADT, to learn more about how the most successful companies are growing revenue and redefining the future of sales.
Are you as excited as we are?