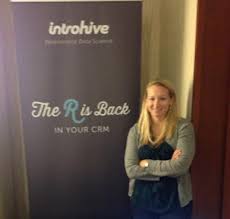 Hitachi Customer Conference
Next week we are hitting the road for the 8th Annual Hitachi Solutions Customer Conference. We are thrilled to be taking part in this event again as lots has changed on the Introhive side since last fall, with our platform expanding immensely since then. Now we help you not only generate new business through existing relationships but also tackle a major problem that CRMs have today: data integrity and management.
Here's a sneak peak on what we are all about:

If you are planning on attending the Hitachi Customer Conference be sure to swing by our booth as we'd love to say Hi. See you in Greenville!!