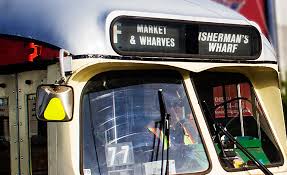 Sales 2.0 Conference
Introhive is heading to San Francisco for the Sales 2.0 Conference on April 8th and 9th. I spoke at this event a couple of years ago and was really impressed by the attendees, speakers and exhibitors. The conference really opened my eyes to the amazing thinking that's happening in sales organizations and the innovative things they're doing to make their businesses more successful. I can't wait to get back.
Introhive will have a good crew on site. Co-Founders Jody Glidden CEO, Stewart Walchli CFO and David Alston CMO will be there. As will VP Of Sales Richard McInnis. I'll be there representing our marketing team. All of us are excited to build new relationships and catch up on what's new in the industry.
We'll be participating in the conference as attendees, speakers and exhibitors. Here's what we're up to:
Exhibiting: Stop by the Introhive booth to say "hi" and get a demo of the Introhive Relationships Capital platform. We can fill you in on how Introhive is helping clients get more sales and measure account relationship strength in their companies. We can show sales leadership how Introhive will help detect and diagnose problem accounts, and optimize account mapping. This is our first show for the new release of the product and we'd love to get your feedback.
Speaking: Join Ben Doyle, VP Sales Enablement of Enterasys, Gregg Ostrowski, Senior Director at Blackberry and I for our breakout: Beyond Social: Why Traditional Relationships Matter on Monday at 12:00. I promise the conversation will be interesting plus we have some new research to share on the state of introductions and connections in sales.
Participating: We'll also spread out at the event and attend as many sessions as possible to learn, contribute and connect with other speakers and attendees.
If you'll be attending, we'd love to meet and hear what you're up to. If you'd like to schedule a meeting, grab a coffee or anything in between drop me a line at rob@introhive.com. You can also drop the booth anytime and meet the team. See you in San Francisco!