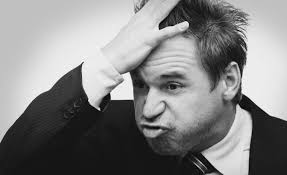 Customer Relationship Management (CRM) platforms are incredible tools for keeping organizations organized and on the same page about their dealings with prospects, customers, and partners. They allow for one unified view of all the organization's activities on individual and corporate levels and provide insights into how deals are progressing to forecast upcoming sales revenues, and the interactions and satisfaction levels of customers for retention purposes.
But as great as CRM systems are in theory, like most other tools, they are only as good as the data and usage that goes into them. In fact we recently released a study (The Headaches of CRM) that shows 88% of CRM users admit to entering incomplete contact information while another 69% of users admit to having out-of-date data in their CRM system. Missing and inaccurate data can have a tremendous impact on your business as this data is used for forecasting future revenues and as a guideline for measuring customer satisfaction.
Introhive co-founder Jody Glidden will be discussing these impacts, as well as sharing various tips and tricks for maintaining a clean CRM database, Wed Sept 30th, 2015 for all members of CRMUG. If you are interested in learning more be sure to REGISTER HERE.
Not a member of CRMUG? No worries as you can REGISTER HERE for an account.