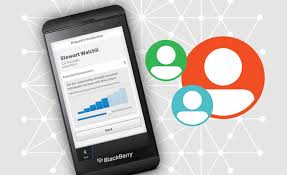 Today we're announcing the launch of an Introhive native app for the BlackBerry® 10 platform. We're bringing the power of Introhive's innovative sales enablement platform to enterprises around the world that are running BlackBerry® Enterprise Server or BlackBerry® Enterprise Service 10.
Our new application takes advantage of BlackBerry 10 platform's speed and multitasking abilities.
We're launching this new app at the BlackBerry Live conference in Orlando, which starts today and runs until May 16th. Attendees can see a live demonstration by visiting Introhive at Booth 221 in the solutions showcase. Send me an email rob@introhive.com if you're in town and would like to meet up.
We've created the video below to give those who can't attend the conference a look at what we've been working on.