Relationship intelligence leader hosts
first regional seminar in Dubai, UAE
Dubai, United Arab Emirates, January 31, 2019 — Introhive, the market leader in relationship intelligence and sales automation technology, recently launched its market expansion strategy in the Middle East during the company's first seminar in the region.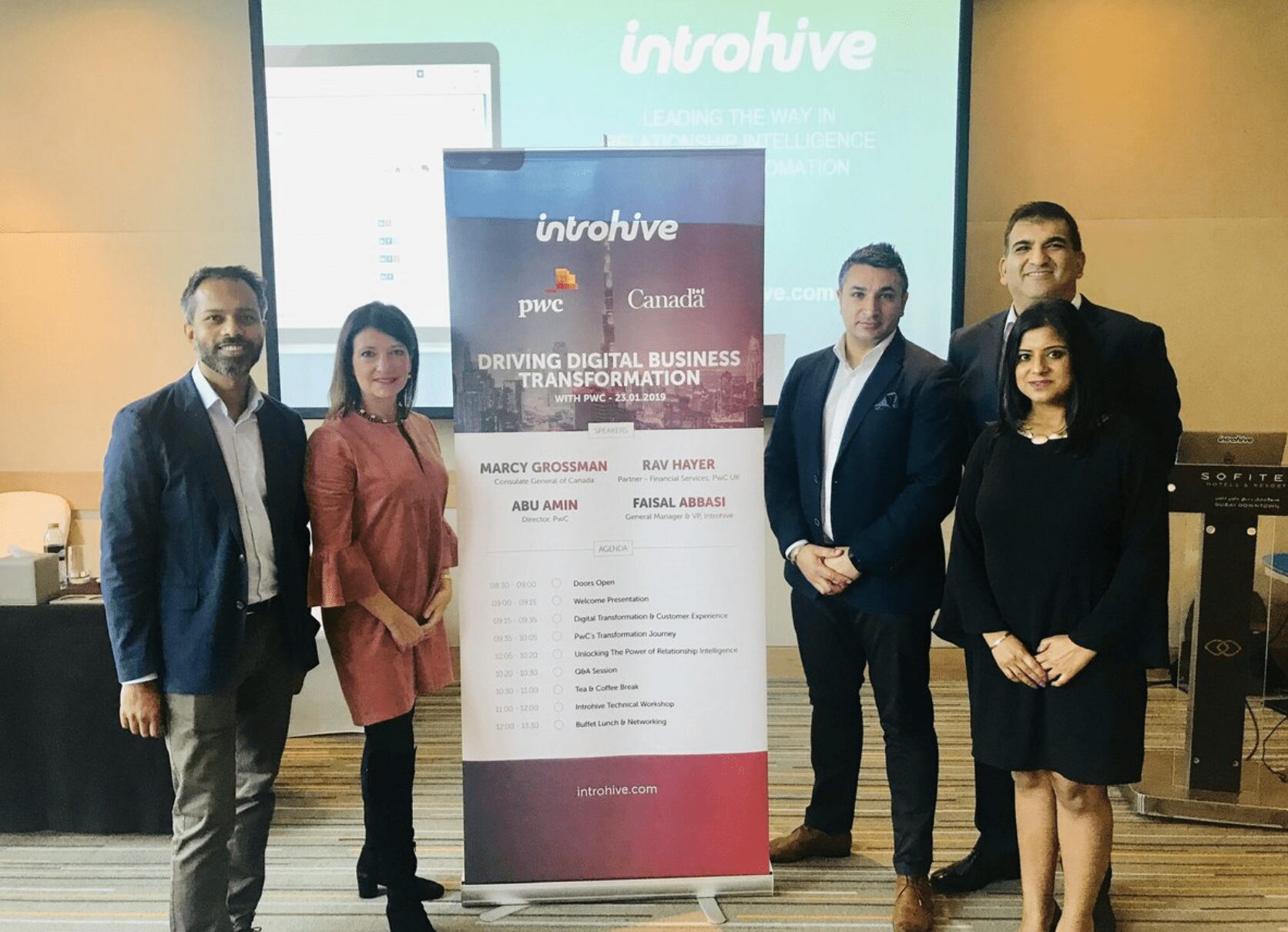 The first of a series of seminars, the Jan. 23 event was co-hosted by PwC and the Consulate General of Canada in Dubai at the Dubai Sofitel hotel.
Introhive plans to partner with its network of expert consultants on the seminars. Each seminar will showcase customer success stories with an aim to help attending enterprises replicate the process and transform their own businesses across a wide range of industries.
Her Excellency Marcy Grossman, Consul General of Canada in Dubai and the Northern Emirate, introduced featured presentations from PwC's MENA Business Transformation Director, Abu Amin, PwC UK Partner, Rav Hayer, and Introhive's Vice President and General Manager of EMEA, Faisal Abbasi.
Amin and Hayer took the crowd of chief operating officers, chief technology officers and divisional directors through the steps—and key tools for success—of a transformation project. And Abbasi followed with fresh insights around relationship capital and how business leaders in the Middle East can benefit from leveraging their international networks.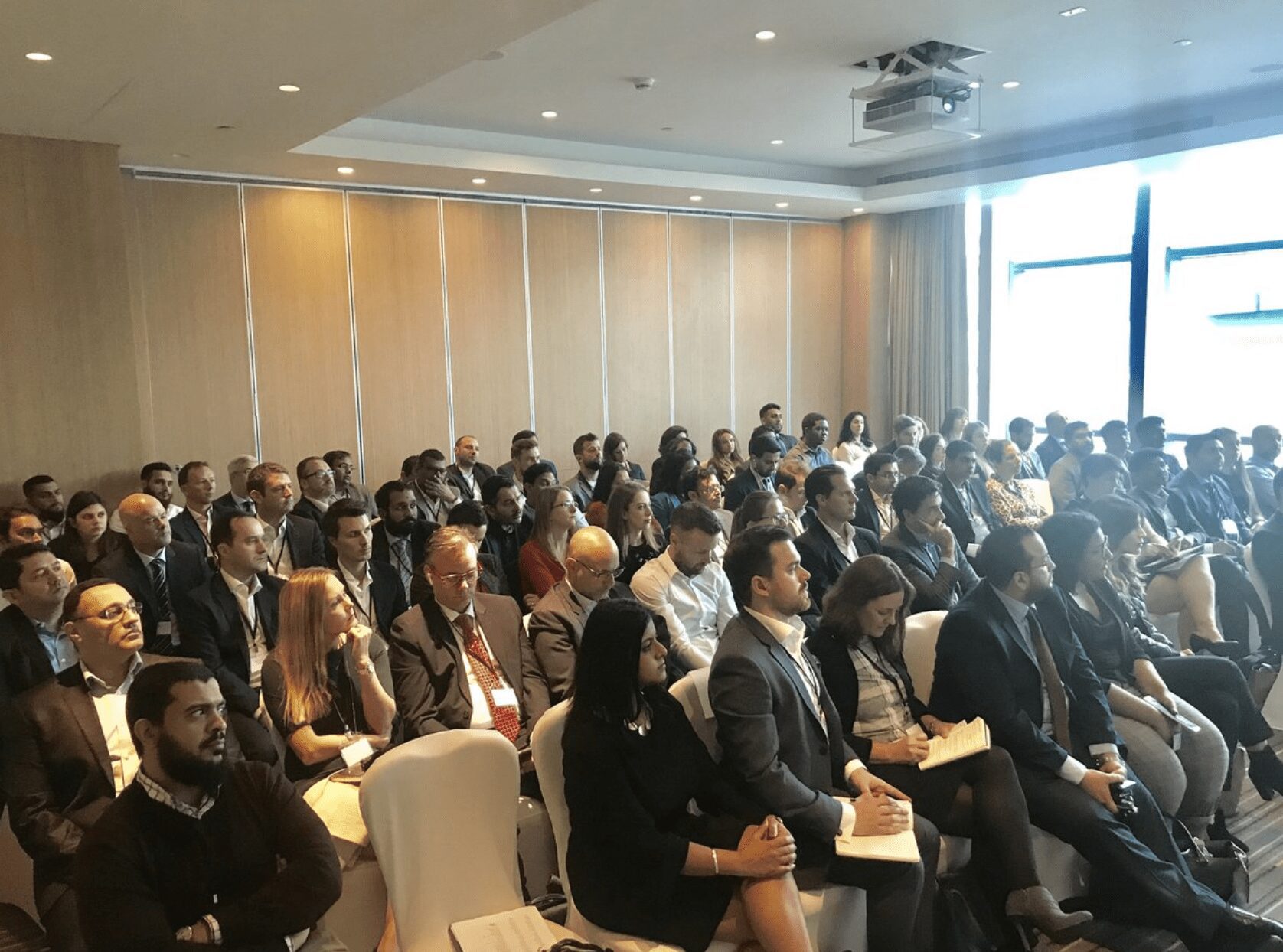 "We were amazed by how many people turned up—just under a 100," Abbasi said. "After the great success of our first seminar in the region, we have no doubt we'll expand our presence in the region and are looking forward to growing our partner network".
To explore new partner opportunities for growth, Introhive is creating a partner channel network that has local market expertise, according to Middle East Partner Account Manager, Serge Dushkin.
"As a follow up event, we are pleased to announce a business transformation workshop with practical exercise, taking place in Abu Dhabi on Wednesday, April 3, 2019," Dushkin added. "We are excited to work with local partners to expand our growth strategy in this significant region."
To register for the Abu Dhabi seminar, or request further information, contact EMEA@introhive.com or serge.dushkin@introhive.com.
About Introhive
Introhive is the leading relationship intelligence and sales automation platform for the enterprise. The platform leverages artificial intelligence (A.I.), machine learning, and data automation to improve team productivity, data accuracy, and completeness of information in CRM. Map more relationships across colleagues, clients, and prospects to accelerate business development and marketing team impact. Learn more at https://www.introhive.com/.