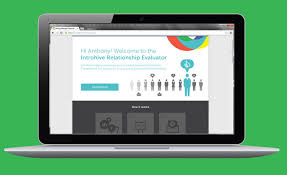 Next week at Dreamforce we'll be releasing and demonstrating the latest version of the Introhive social selling platform. While there are a lot of new things in the release the focus is on solving a big problem we hear from sales managers everywhere: how do I truly measure the relationships and connections of sales candidates and existing employees. Introhive is solving this problem with the release of Relationship Evaluation tools.
Introhive's Relationship Evaluation
Introhive's Relationship Evaluation tools measure and grade a candidate or employee's connections and relationships. The application analyzes all of the individual's connections across social, mobile and communications platforms to get a complete visual picture of what roles, companies and industries they are best connected to.
This helps companies with:
Hiring: Make data driven hiring decisions and remove the guesswork of evaluating a candidate's network and relationships.
Planning: Evaluate existing employees to find the best reps for new territories or assignments and add additional data to account planning.
Executive Sponsorship: Uncover the best relationships and connections within an executive team to support the sales process.
Currently sales managers are only able to measure individual relationship strength anecdotally or by browsing candidate's social profiles. Both of these approaches are not supported by data and don't provide a true picture of relationships and their strength. Now with Introhive companies can now measure relationship strength as well as map out the roles, industries and companies that an individual is connected to a give a full visual picture.
Our customers have been telling us that Introhive is the first social application that's making a difference for sales teams and we think these new features will help them even more. These new features are available within the Introhive Salesforce app as well as the Introhive web product. In addition to Relationship Evaluation tools the Introhive fall release also includes some great new additions to our core platform and Salesforce AppExchange.
If you're at Dreamforce next week stop by the Introhive booth (#N1330) and we'll give the full demo.