Free Guide
AI for Staffing & Recruiting: Connecting with the Right Talent Pools Using Data-Driven Techniques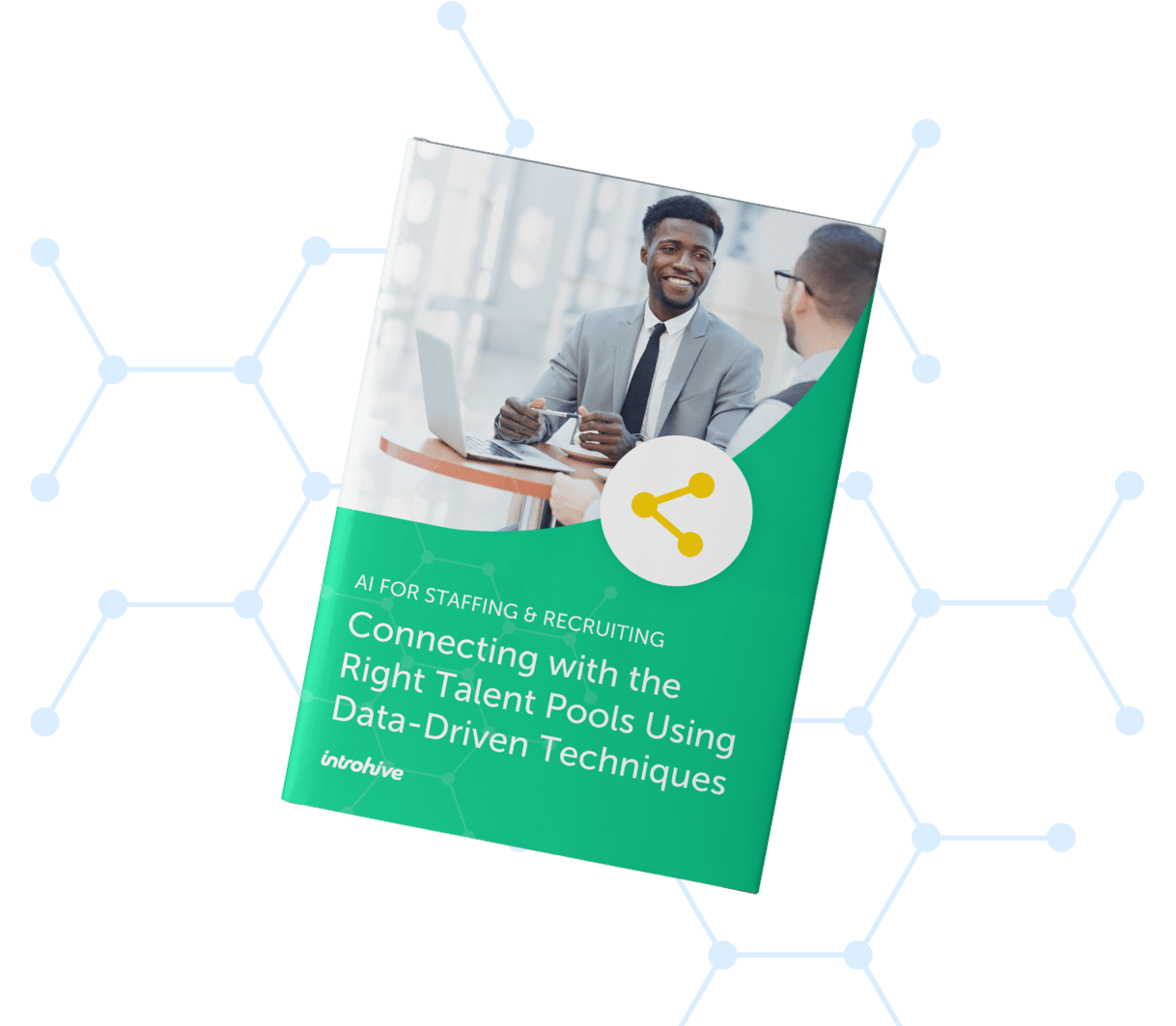 According to VentureBeat
To effectively compete for talent with other companies, employers need to spend their time actually acting on the data they've collected.
Talent acquisition becomes a lot more effective when using artificial intelligence and contextual data, allowing the processes to become more personalized and people-focused once again. In that way, technology has allowed recruitment to come full circle.
This playbook will demonstrate how to use AI to guide your staffing & recruiting firm to:
Improve CRM adoption across firm, boosting data integrity
Discover new revenue opportunities across relationships with a map of who-knows-who and how well
Accelerate BD Manager and recruiter productivity with real-time client insight reports
Activity tracking for managers to measure recruiter productivity and performance
Download the playbook to learn how your firm can utilize relationship mapping to leverage client relationships and how Introhive's relationship intelligence automation transforms staffing & recruiting firms into customer-focused service providers — automatically.