FREE GUIDE
How to fight data decay and restore CRM trust with the flip of a switch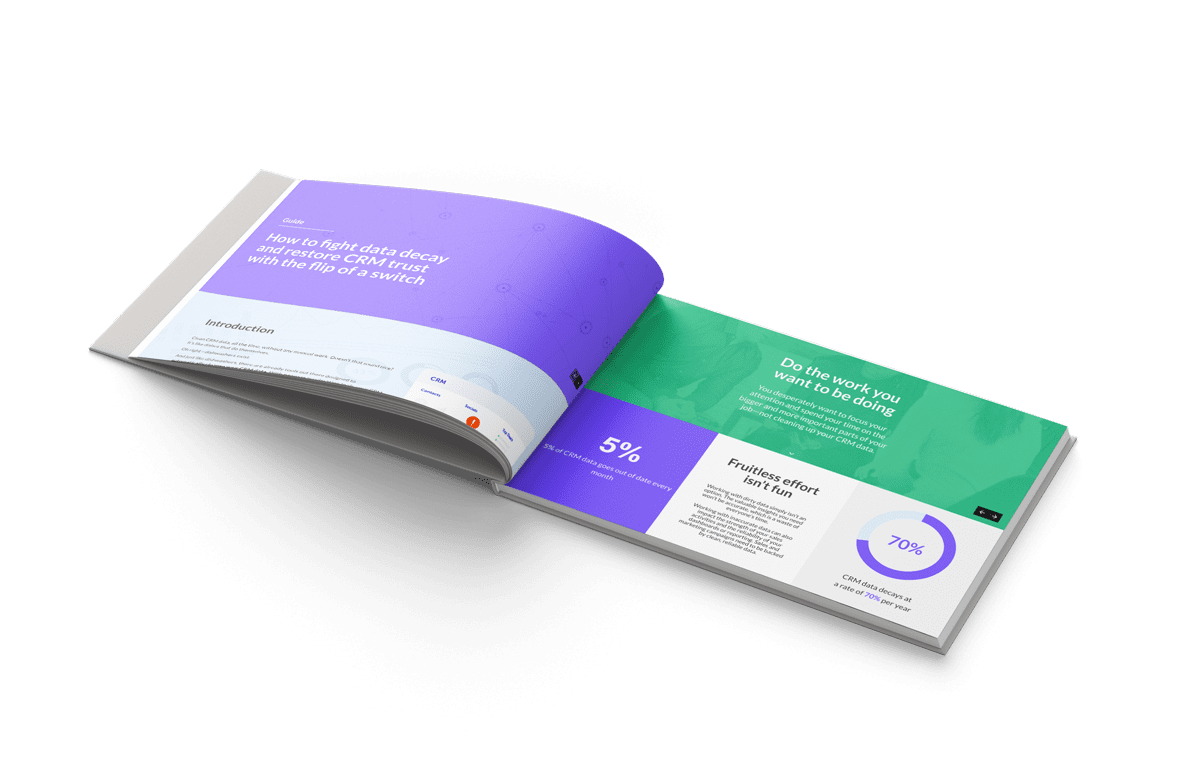 Clean CRM data, all the time, without any manual work. Doesn't that sound nice? It's like dishes that do themselves.
Oh right—dishwashers exist.
And just like dishwashers, there are already tools out there designed to automatically cleanse your CRM data. With revenue acceleration tools, your CRM can get back to work, and so can you.
It's time to get hands-off.
Want to know how? Download your guide now!