Free Guide
Don't Dump Your CRM: The Power of Understanding Relationships through Automation.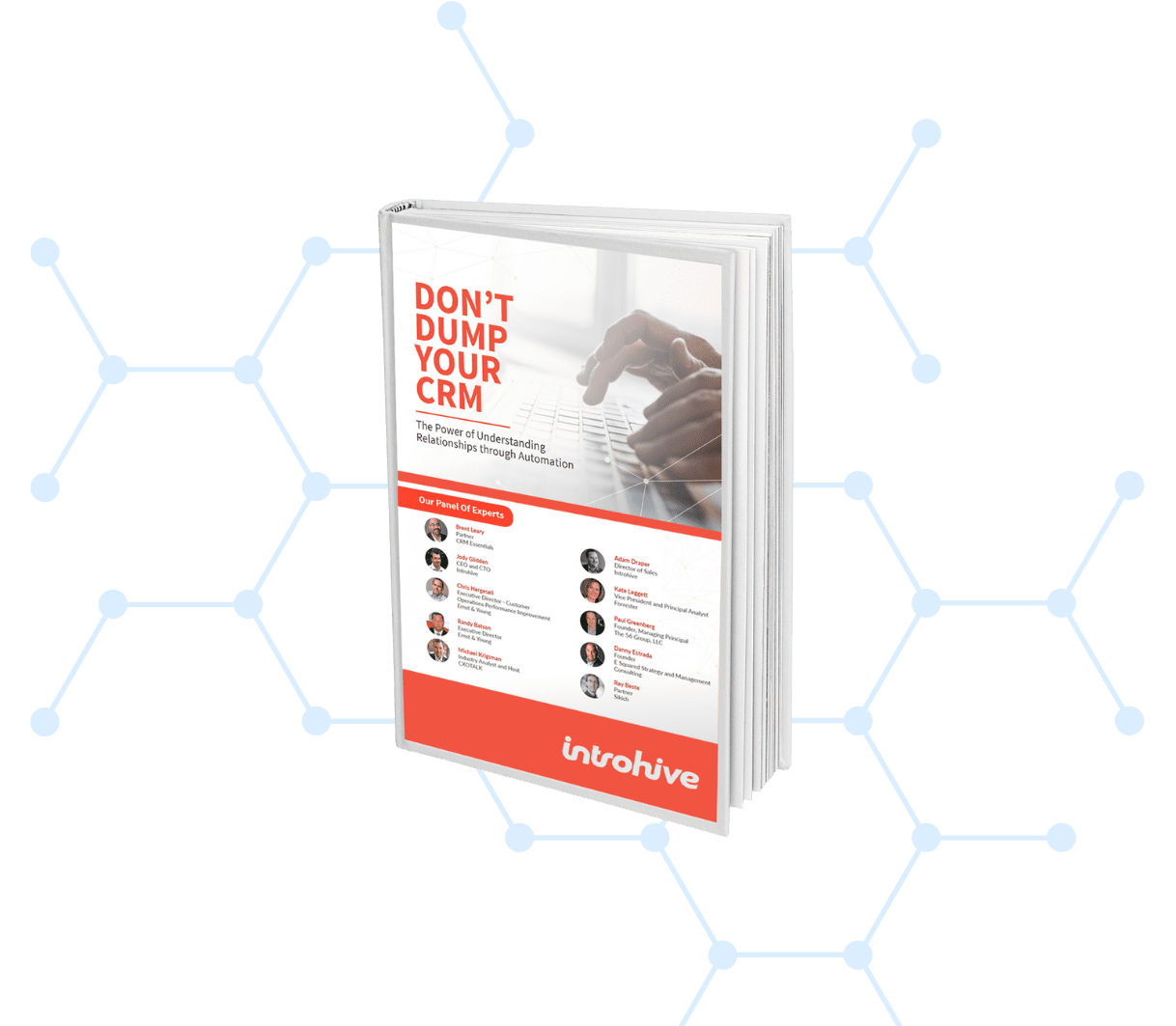 The relationship between salespeople and their CRM is love-hate. A whopping 70% of professionals (not just sales) are spending at least 5+ hours a week manually entering data into CRM and 60% are spending another four hours a week deciphering that data.
We turned to 10 industry and CRM experts for their advice on how to unlock the power of relationships with automation:
How to make CRM easier to use for professionals
Eliminate manual data entry with automation
Increase visibility into new business development and customer intelligence
Download the eBook today for expert advice and actionable insights!