September 20th, 2022
Exclusive Dreamforce Dinner at Bouche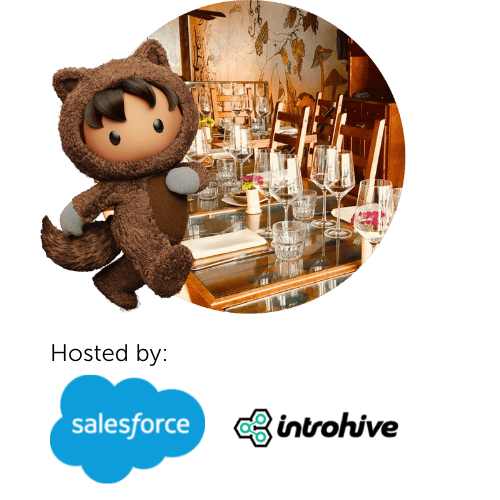 〈 back to Introhive at Dreamforce
September 20th, 7:30 PM
Join Salesforce and Introhive for an intimate evening after Day 1 of Dreamforce. We all missed the Dreamforce event in the past two years, so we're extra excited for this dinner to reconnect with old and new friends and talk about everything Salesforce while trying amazing food.
This dinner is by invitation only and at no-cost to the attendees. Bouche is located a 14-minute walk from the Moscone Center and the Ritz Carlton, Marriott and other hotels.
About the restaurant: Bouche's culinary roots hail from the Mediterranean and Northern France whose inspiration draws on personal family recipes. Their products come from the California farmers' markets, which provide seasonal fresh ingredients, and allows them to give a nod to local farmers.
Please RSVP by filling out the form and once confirmed you will receive a personal calendar invitation. We look forward to hosting you!
Hosted by:
.