September 20-22, 2022 at the Four Seasons
Dreamforce Executive Fireside Conversations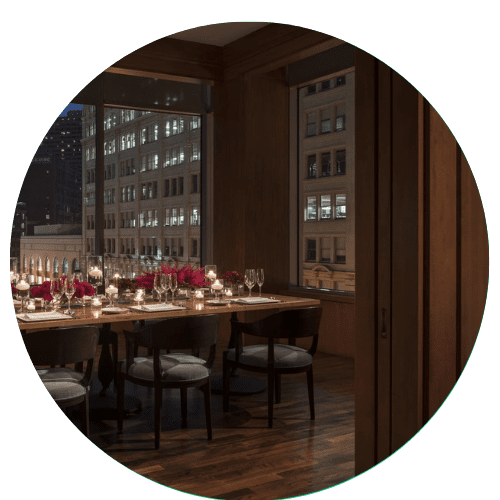 〈 back to Introhive at Dreamforce
Did you know 75% of executives prefer to work with sales professionals who have been referred to them by someone they know? 3.6% of leads generated through employee and customer referrals convert to deals, higher than any other channel. You can't ignore the power of your relationships – enter Customer Intelligence.
Join Introhive at the Four Seasons (5 minute walk from Moscone) during Dreamforce for exclusive fireside conversations with digital transformation leaders and Introhive executives who will discuss how they've partnered with Introhive to find and win new business and grow existing business. 
Phil Grosch, Industry Advisor, implemented and assembled a team that had great impact in leading PwC to success, implementing the power of Introhive to gain actionable insights for 100,000+ PwC employees' relationships while automating mundane tasks and saving time.
Craig Ashton-Chalmers, Sr. Global Manager, CRM & MarTech at Freshfields, has implemented both Salesforce and Introhive at Freshfields (one of the largest law firms in the world) and he will discuss how customer centricity is a journey not a destination and how Introhive is at the heart of this belief that is fostering momentum and success at Freshfields.
Ben Hymans, Head of Operations, Platform and Analytics Global Client Care at CBRE, plays a leading role in the implementation of Salesforce within CBRE UK and uses Introhive to help evolve the platform from a simple CRM to a fully-fledged pipeline management tool.
During these 60 minute sessions, you'll have the opportunity to:
Listen-in on an intimate fire-side chat;

Join the conversation, and ask questions;

Meet Introhive's senior executives and thought leading customers to learn what customer intelligence can do for your business.
Register for your preferred session today!

Schedule:
Tuesday, September 20th:
11am-12pm: Philip Grosch |

Industry Advisor

3pm-4pm: Craig Ashton-Chalmers | Freshfields
Wednesday, September 21st:
11am-12pm: Ben Hymans | CBRE UK

2pm – 3pm: Craig Ashton-Chalmers | Freshfields
Thursday, September 22nd:
11am-12pm: Philip Grosch |

Industry Advisor

3pm-4pm: Ben Hymans | CBRE UK
These sessions are first come first serve. Please register and select your preferred time slot. 
Sign-up for a conversation with industry leaders:
Senior Global Manager, CRM & MarTech
Head of Platform
Operations and Analytics Global Client Care