Frazier & Deeter
Find out how accounting firm Frazier & Deeter enhanced their marketing processes and impact, while uncovering revenue growth opportunities with Introhive's relationship intelligence and CRM automation platform.
Fill out the form to get a free copy of the case study and learn how Frazier & Deeter realized a $200,000+ return on investment in 3 months!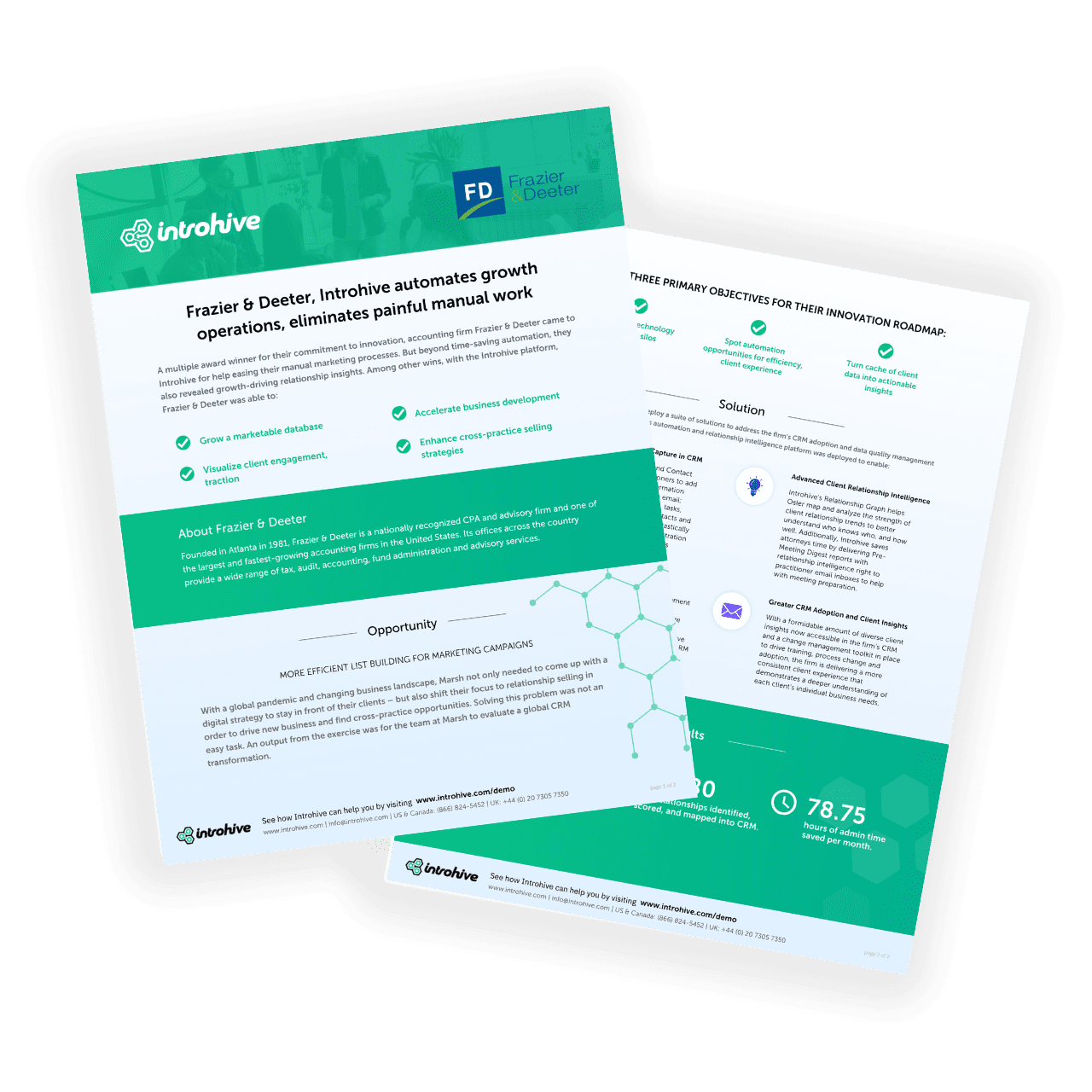 With Introhive, the process of identifying who knows who at key accounts is automatic. That's a big win for our firm because we are reaching clients and prospects that we have missed out on for all these years, while simultaneously reducing workload for the partners, as well as marketing.
Adelle Starr
Executive Director of Marketing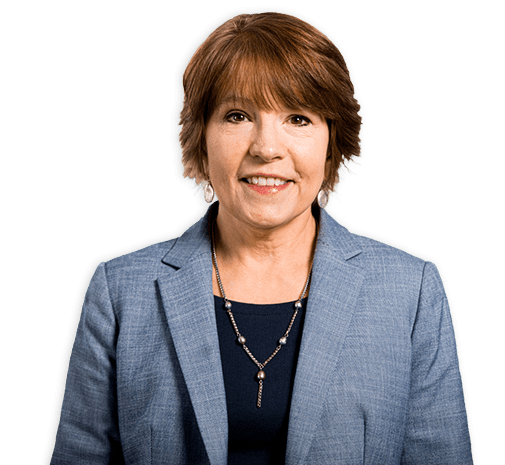 Case Study
[Case Study] Frazier & Deeter Automates Growth Operations, Eliminates Painful Manual Data Entry for Practitioners