Mini White Paper
Recharge Your Referral Engine – Accelerate Your Relationships, Revenue, and Retention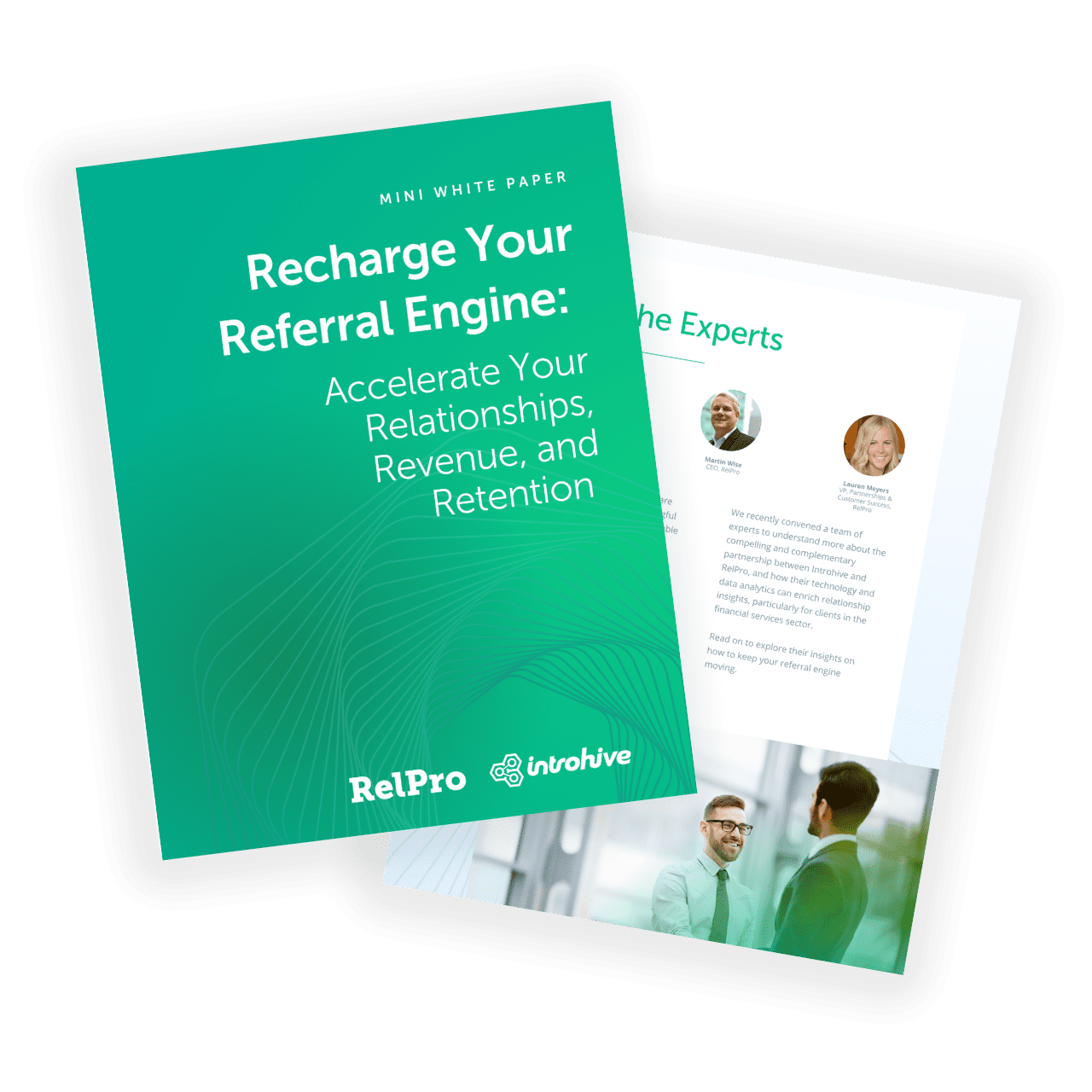 Relationships based on trust are essential to authentic, meaningful client engagement and sustainable revenue growth.
Together, Introhive and RelPro are breaking new ground with an integrated solution that empowers business development and relationship management teams by delivering powerful insights about both internal and external professional relationships and connections.
We recently convened a team of experts to understand more about the compelling and complementary partnership between Introhive and RelPro, and how their technology and data analytics can enrich relationship insights, particularly for clients in the financial services sector.
Read on to explore their insights on how to keep your referral engine moving. You'll discover:
How to unite relationships that exist in dynamic ecosystems into a single, coherent view
How to remove barriers that obscure your visibility of relationships, and how to optimize insights across multiple dimensions
Data that can help a firm gain access to new or passive leads and referral opportunities
Why referrals are such an important element in Financial Services Business Development
The value of automation, and how it can save firms' time and money