FREE GUIDE
The Accounting Firm of the Future, Today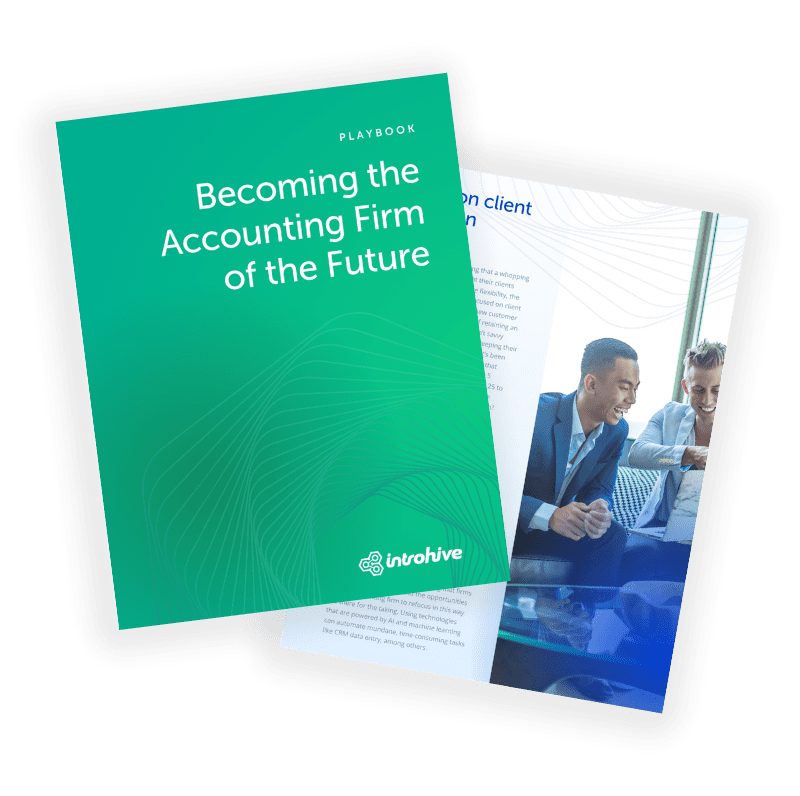 Modern Accounting firms adapt to changing demands from clients and operations by adopting new technologies. Changes have accelerated to breakneck speeds, and firms are racing to keep pace.
As a result, the Firm of the Future—one that operates efficiently with technology, assisted by artificial intelligence—is no longer a dreamy vision of what could be.
The firm of the future is here today!
Read our FREE guide to learn key ways Accounting firms can get ahead and stay ahead, with insights from our panel of experts:
Janet Altman, Marketing Principal at Kaufman Rossin
Suzanne Reed, Chief Marketing Officer at LBMC
Mitch Reno, Director of Client Experince at Rehmann
Marten Van Pelt, Chief Marketing Officer at Plante Moran
Fonda Land, Marketing & Practice Development Director at Keiter CPA 
Douglas Barbin, Managing Principal & Chief Growth Officer at Schellmann
Jeff Antaya, Retired CMO at Plante Moran,  Managing Director at Antaya Gladiator Marketing
"Introhive adds instant value to our end-user professionals in the form of time savings and contributes to the bigger objective of our firm; gathering a holistic view of client intelligence in a centralized repository."


Suzanne Reed
Head of Marketing at LBMC