3-year financial impact of Introhive*
Summary of Benefits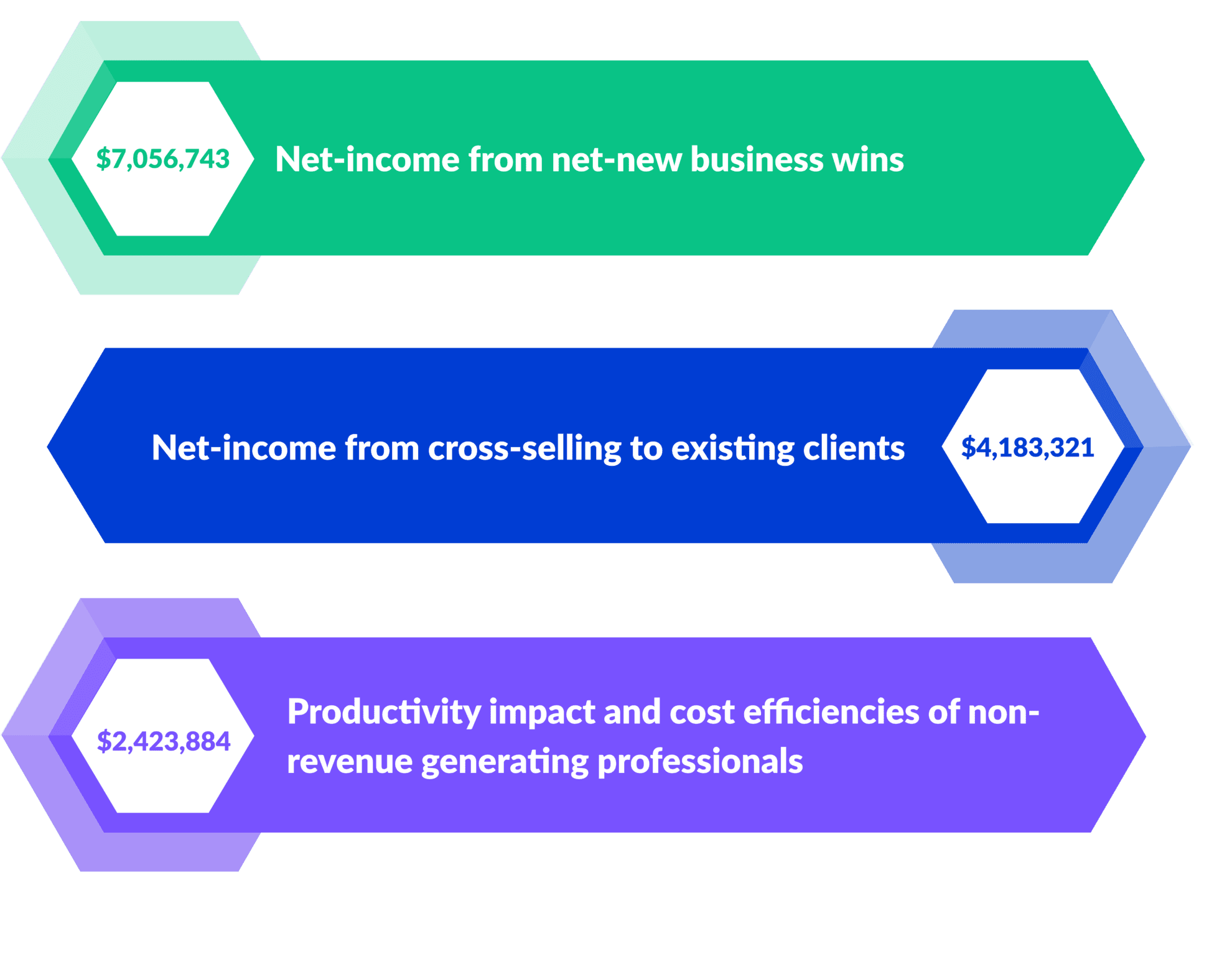 *The results are for a composite organization based on interviewed customers
Discover the ROI of Introhive
Curious to see what the financial impact could be on your business?
Try our TEI calculator today and unlock the path to financial success and business benefits.
This TEI calclator is based on a financial model developed as part of a Forrester Total Economic Impact Study commissioned by Introhive.
Complete a short 10 question survey to generate a custom-tailored estimated impact analysis regarding the potential benefits your firm could realize by adopting Introhive's Customer Intelligence platform.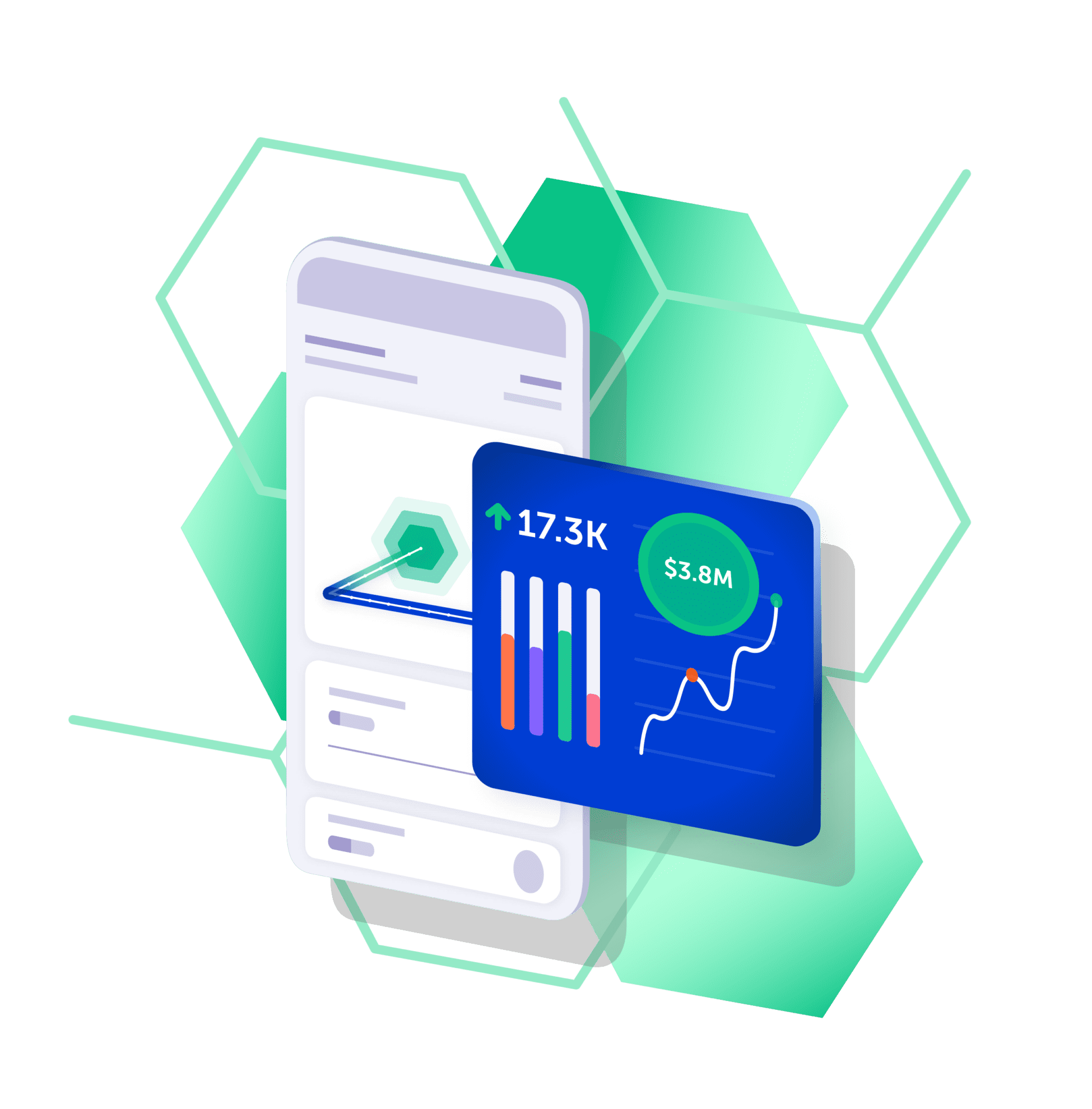 "During the evaluation, Introhive were the strongest, not only in terms of the technology, but actually we bought into the people. We believed in the people and we've got great aspirations for where we want this company to go."
Head of Platform, Global Client Care, Commercial Real Estate Firm

"This investment [in Introhive] has paid off by enabling us to achieve the two goals for our firm: to be more collaborative and to be more transparent. We've done that with our relationship data, thanks to Introhive."
National Marketing Director, Tax and Accounting Advisory

"We calculated what effort was required to generate each briefing request: from one email going into our global head of client care, then funnelling off to four other people, and then to another 10 other people. The time spent in compiling a full response (not just Introhive data) it probably costs us in manpower $25,000 for every single one of those requests."
Head of Platform, Global Client Care, Commercial Real Estate Firm

"With Introhive the adoption rate of the CRM went up because we were gathering better overall data. This enables better client intelligence and focuses our business development efforts."
3 Chief Marketing Officer, Professional Services Provider

"Data quality has been a key benefit with Introhive. We're identifying new contact details, we're enriching that by automatically using the email signature data, etc. We now have a 97% data accuracy rate for our CRM systems which is pretty unique."
Global CRM Systems Manager, International Law Firm

"It's a huge time saver because it doesn't take five months to clean our data using Introhive, it's instantaneous. So, we've not only saved time, but thousands of hours of partner time which is billable."
National marketing director, Advisory, Assurance, and Tax Firm

"With Introhive we can certainly see where the client relationships are improving – or receding and need more action on our part – on an account-by-account basis."
Global CRM Systems Manager, International Law Firm

What Introhive has allowed us to do is visualize and track increased activity with a prospect or a client in our CRM. So Introhive data is weaved into almost every dashboard and report that we have
National marketing director, Advisory, Assurance, and Tax Firm

Introhive delivers insights that enhance our ability to sell more services to our top clients because everything starts with a relationship.
Head of Platform, Client Care, Commercial Real Estate Firm

Build the Business Case
In a world of complex buying processes and increased stakeholder involvement, the power of client intelligence has become vital for driving revenue in your business, as seen with the ROI results in the Forrester Total Economic Impact Study.
To help executives like you make a compelling case for investing in Client Intelligence, Forrester Consulting have crafted a game-changing seven-step checklist. This invaluable resource will guide you through the process of quantifying the various business benefits that Introhive's client intelligence platform could have on your firm.
Take a moment to explore the checklist below and estimate the impact Introhive could have on your business!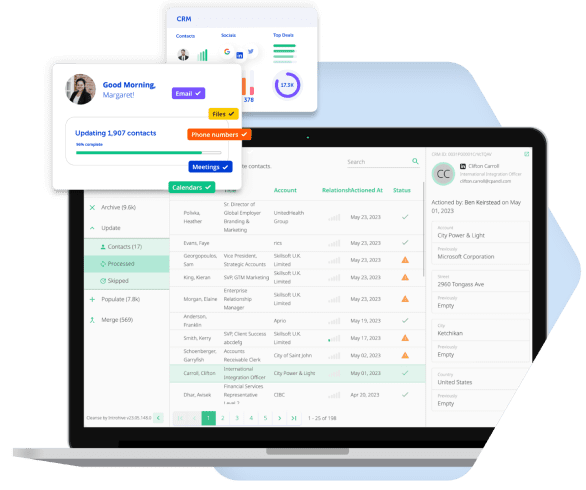 On-Demand Webinar
Watch this webinar where Forrester Consulting's VP & Principal Analyst Anthony McPartlin and Senior Consultant Erach Desai discuss:
The economic impact Introhive customers experience using Introhive.
Why existing relationships and customer intelligence has become even more important in tighter economic environments like we are in today.
How firms can harness client relationship data to drive net-new, cross-sell revenues and increase cost and productivity efficiencies.