Partners & Integrations
Remove the Burden of Data Entry
If it seems crazy to rely on busy revenue professionals to spend 6 hours of precious time each week entering data into a CRM, you're right. It is.

Introhive automates the mundane:
- Take data entry off of your plate
- Bring time back into your day
- Put more money into your pockets

What could you do with a whole extra day each week?
Find Out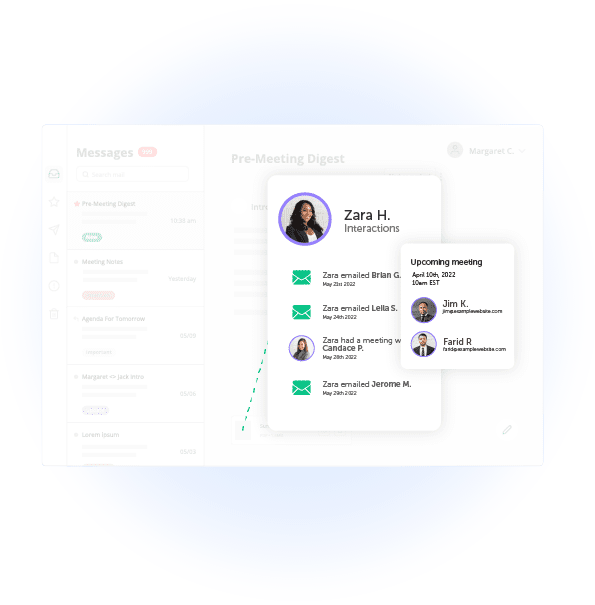 Transform CRM Into a Source of Truth
Capture 5-10X more contacts in CRM through automation. That's 5-10X more opportunities to grow revenue without having to lift a finger. Introhive ensures that your CRM contains not only every relationship you've formed but also a complete and accurate record of every activity that has shaped those relationships.

Don't let your inbox become a black hole where valuable contact information goes to die; instead, pull back the veil to make all contacts visible and get that ROI you were promised.

Wouldn't it be great if your CRM was the source of truth it was intended to be when you invested in it in the first place?
Make it Happen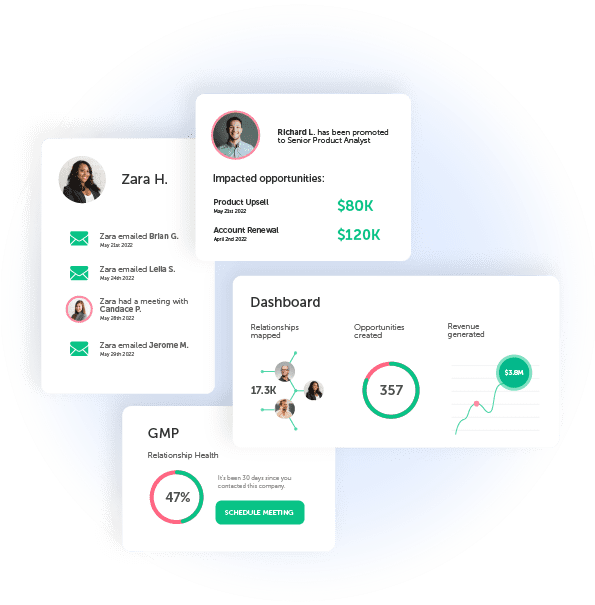 A Foundation to Build Upon
No more crossed wires. No more missed opportunities, broken reporting or dodgy analytics. With access to every contact and interaction, every department—sales ops, marketing, customer success and the rest of the organization—will have a complete, retroactive record to base their decisions and processes upon.

The data your team can rely on is within reach.
Go Get It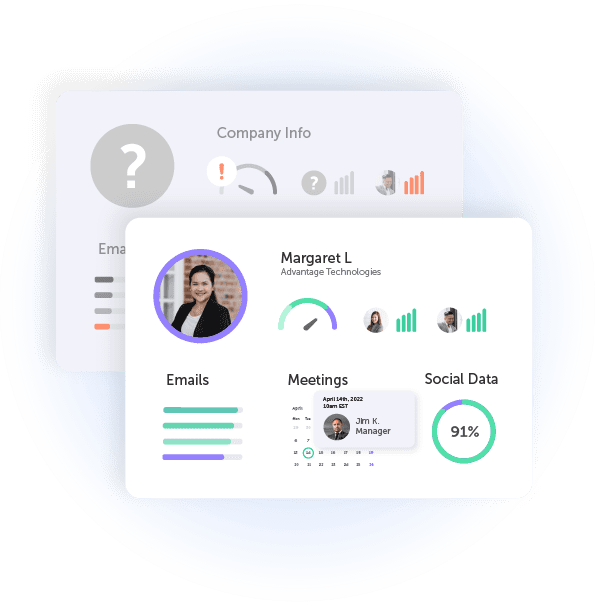 Testimonials
Hear what our
customers

are saying.
Neven Bradasevic
CRM Manager, Canada
Colliers International
---
"Introhive's automation capabilities alone have saved over 78,000 hours of admin time across our 300 active advisors this year. Without Introhive, advisors would have less insights into client accounts and would be required to manage more manual processes, which would further hurting our adoption of CRM."
Jon Metcalf
Director of Marketing Technology
Fenwick & West LLP
---
"Any firm that wants to invest in CRM has to leverage automation tools to get the best return on investment and highest level of success. Not having a tool like Introhive to solve this problem was a non-starter for us."
Chris Brand
Partner, Digital Services Leader
PwC
---
"In a global company like ours, we have a lot of technical requirements in terms of what we are and are not allowed to do. The Introhive platform worked really well for us in terms of isolating those items. It provided a real value to us right out of the gate, on day one. As a result, we have had a lot of great adoption."
Colleen Moorehead
Chief Client Officer
---
"Technology like Introhive enables our firm to focus on the future and collaborate with clients to explore creative ways to break new ground, advance our service offerings, and deliver more value to our clients."
Daryl Atkinson
Director of Business Development & Marketing
Howard Kennedy
---
"With Introhive, data and information collection happens passively in the background and our lawyers can focus their time on revenue generating activities, not data entry."
Our Trusted Customers