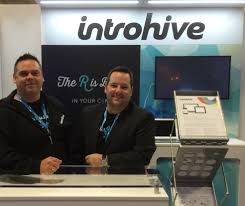 It's that time again when the hottest CRM event of the year takes over beautiful San Francisco – Dreamforce. Last year saw 100,000+ in attendance with lots of great speakers and sessions making sure you left feeling fully energized and knowledgeable to finish 2014 on a strong note.
Last year at Dreamforce we unveiled our latest functionality around data automation and freeing up 5+ hours of your week every week by automatically syncing your contacts and activities into Salesforce. This year we are taking things one step further as we unveil our CRM data science that delivers CRM insights and intelligence directly to your inbox making sure you have all the information you need when you need it.
Interested in learning more? Contact Lisa Schnare at lisa@introhive.com to book a 15 min meeting with us (snacks & refreshments available as well).
See you at Dreamforce!