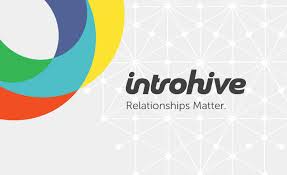 I have some great news to share today: we've just closed a $1.5 million investment from Build Ventures. This new financing adds to the previously raised A round of $1.8 million and earlier seed funding. Build joins other awesome investors including Growthworks Atlantic, NBIF, Fortify VC and CIT GAP.
Our plan is to use the financing to speed up the success and momentum we're seeing with customers. This means more investment in sales and marketing activities as well as getting more product built and to market faster. More details are in the release here.
Build Ventures are a great partner for us. They're entrepreneurs and really get what we do and our market. We're thrilled to be their first investment and to see how committed they are to us for the long term. Thanks to Patrick Keefe and the team at Build for the vote of confidence.
Finally congrats and thanks to the Introhive team. Their hard work and drive in the last 18 months is why we're making this announcement today. I can't wait see what the next year looks like.