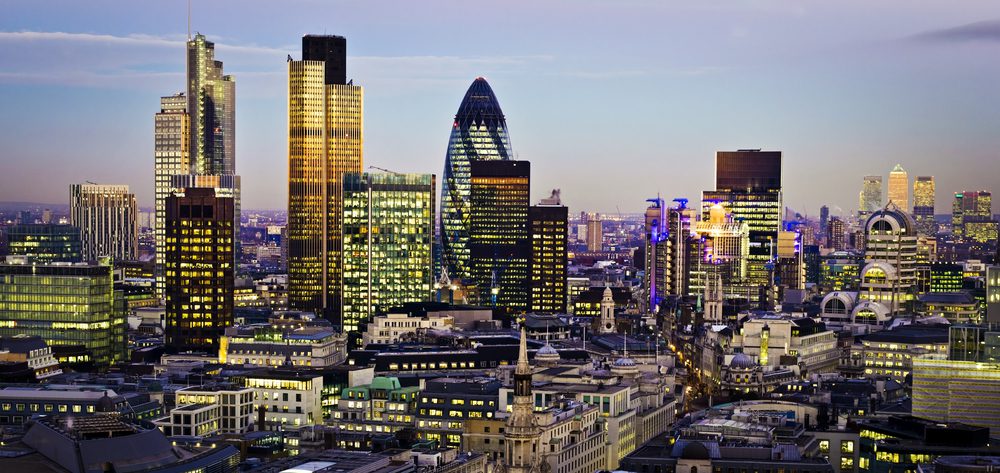 We're proud to announce the establishment of the Introhive European Headquarters in London's Financial District! It is being led by Faisal Abbasi, who was most recently a sales leader for Microsoft where he helped major financial institutions use CRM to transform how they do business.
It was at Microsoft where he was introduced to Introhive.
"I could see within five minutes that this was going to change the way CRM operated today and what it should be doing in the future," he recalls. "The way we position things, the way we sell things, how we come across, how we talk to individuals in different companies are all based relationships. If there's one thing Introhive does extremely well is understanding the strength and depth of those relationships, and combining all of that to give you the ability to get your viewpoint across to the individuals who want to hear from you."
Faisal was so impressed that he left his leadership position at Microsoft to help establish the Introhive European Headquarters, serving the UK and across Europe. Even though the UK Introhive office just opened a couple of weeks ago, the response by organizations like Royal Bank of Scotland, who recently became a customer, has been very enthusiastic.
"They're excited because they see Introhive can do what CRM alone can't: That is to make sure adoption takes place. We make it easy for sales professionals to get information into and out of the CRM. The sales rep is better prepared and the customer feels better served."
Introhive Is The Future
Introhive puts an end to manual data entry, and the errors and gaps in information that come with it, by continuously gathering real-time information from emails, from social media, and even meetings. It automatically packages this data into a format that is easy for customer-facing professionals to understand, and sends it to them via the platforms they use most. They don't even need to log into the CRM.
"The ability to get your message across and your transactions done is a lot easier using Introhive," says Faisal. "It solves the elusive problem that everyone has had for the past 10 or 15 years: Sales people, and generally people connected to the CRM don't like to enter data into it. It's an unnatural process that forces us to into screen after screen to enter stuff that should be automatically transmitted. Plus, it should be easier for us to get information out of the CRM."
This is why big banks and other professional services institutions see Introhive as a solution for their CRM adoption issues.
"With Introhive, customer-facing professionals embrace CRM because they don't have to input any data, but they can easily extract all of this wonderful, rich information that will move their relationships forward," says Faisal.
No wonder leading financial and professional services organizations are pleased to see Introhive's presence in the UK.
"Our office is based in the heart of the legal and banking sector, a very trendy place, and the visitors here comment how positive and exciting the energy is," he says.
Although, you might not see much of Faisal there this week. He is busy meeting with organizations like the UK Department of Trade, "They want us to expand abroad, particularly in Europe," he notes; the Mayor of London's office, which wants to connect Introhive with large investors, and finally, the Canadian Embassy.
"We will be planning a launch of Introhive this Spring at Canada House, one of the premier London destinations, located in the heart of the city in Trafalgar Square," he says. "We look forward to showcasing what Introhive and our partners will achieve for London industry, and the software industry in particular, to help more organizations adopt CRM," says Faisal.
Look forward to more information about the launch event here. In the meantime, be sure to stop by the Introhive office when you're in London. Also look for us at London Tech Week, the 12th-16th of June, and the London Law Expo, on the 10th of October. We'll also be presenting to user groups in the legal sector, with many more events to come! We look forward to seeing you!