Atlantic Technologies
Combined offering will propel customers through their digital transformation journey through the use of cloud computing, AI-powered solutions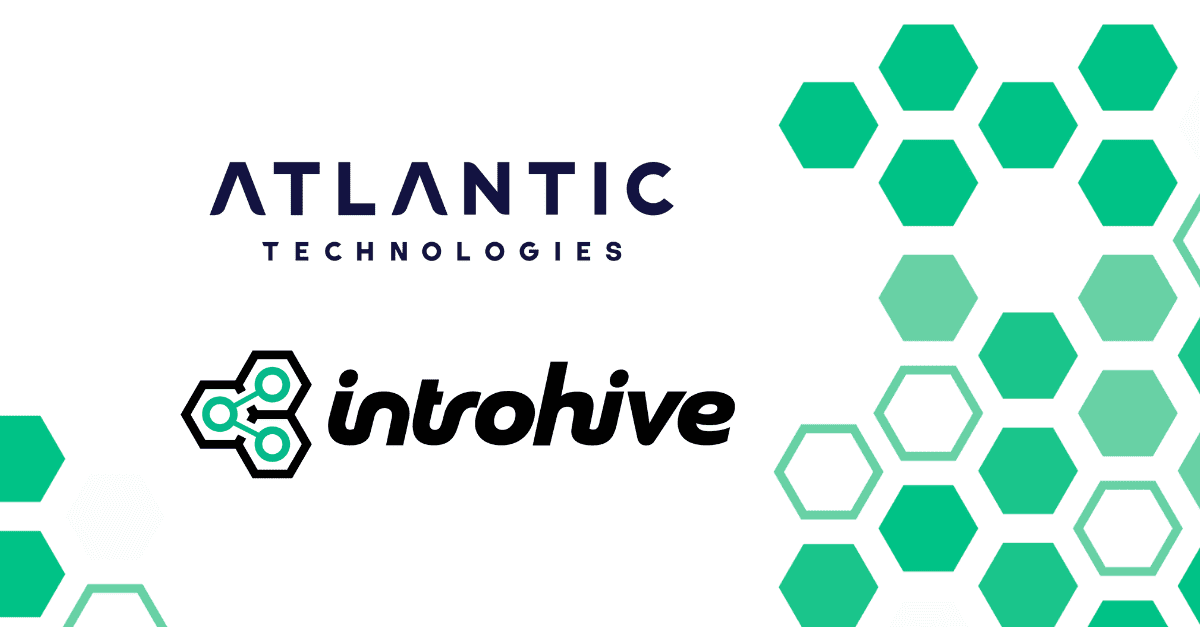 Fredericton, NB — Introhive, the fastest-growing AI-powered B2B sales enablement platform today announces its newest partnership with Atlantic Technologies. The partnership is designed to better support customers through the digital transformation journey through the adoption of cloud computing and AI-powered solutions.
"Introhive and Atlantic Technologies are well positioned to deliver exceptional value to shared customers," says Paul Catchpole, Director of Alliances at Introhive. "Atlantic Technologies is focused on helping businesses adopt cloud solutions during their digital transformation and Introhive provides enriched data and focuses on the extended menu of services to make sense of that data in a meaningful way." 
Atlantic Technologies is an ICT cloud consulting company founded in 1997, with longstanding partnerships with Salesforce (15+ years), Tableau (7+ years) and Oracle and Infor for ERP cloud services. They are experts in manufacturing and industrial manufacturing, healthcare and life sciences, high tech, recruiting and education. Customers include Logistics Group, Lavazza, Boston Scientific, Mimecast, and Bayer Italia. The company has offices in Milan, London, and Denver.
"By having a strong go to market strategy and like-values, we are excited to bring our customers a one stop shop when it comes to standing up and deploying their CRM," said Fred Walker, Commercial Director, Atlantic Technologies, UK. "From day one of implementation, our customers will be able to trust enriched Introhive data and surface relationship data and insights that will accelerate their deals to close."
Together, the companies provide best-in-class data and analytics to power the most successful digital transformation possible.
Customers interested in the shared offering between Introhive and Atlantic Technologies should request a demo by contacting partners@introhive.com