Partners & Integrations
No more guesswork
You're busy. We get it. You're juggling a lot of opportunities and it's hard to know where to focus your valuable time and attention. You know that activities drive results, but what you need to know is which activities, and to which opportunity they should be directed.
We can slice through the noise and guide you down the right path

- Pinpoint the activities and opportunities that have the best chance of success, and alerts you with recommendations
- Predict the likelihood of success, given the data collected and analyzed in your CRM
- For individuals and teams, allowing you to coach at scale for today's remote revenue teams

Stop juggling too many opportunities and start selling with intention.
Make it Happen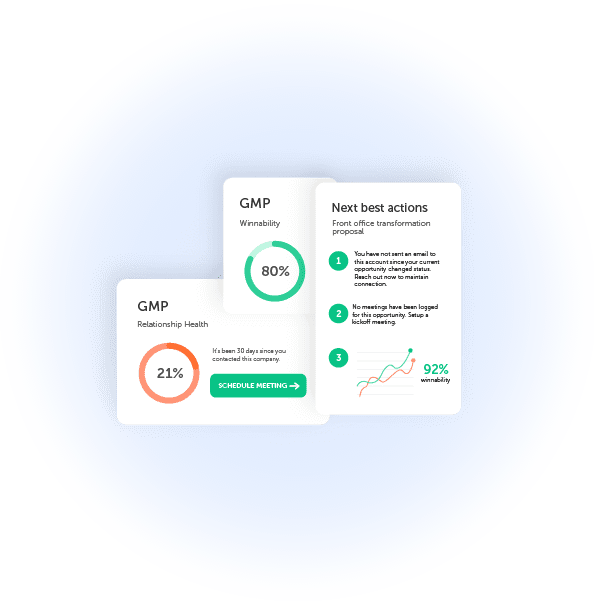 Learn from the best
Every team has superstars who outperform revenue targets as if by magic. But it's not magic, they're just really good at what they do.

Now imagine if you could clone those rainmakers and spin-off a whole team of them. Great news: you can! With Introhive you can identify the activities and behaviours that set high performers apart, then use our platform's tools to coach everyone up to the same level of optimized performance and full potential.

The secret to a dream team of high performers is hidden within your own data.


Grab the key to unlocking it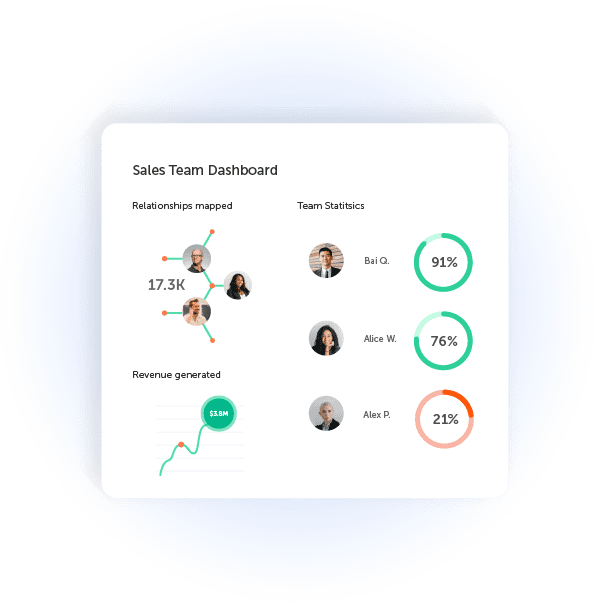 Coach at scale
Coaching an entire team is challenging even at the best of times. Throw in a workforce all working remotely, and a difficult task can become monumentally hard. But it doesn't have to be.

Introhive analyzes your entire organization's historical success to recommend the behaviours that get results, and the ones that don't. The result is a sales force where every revenue professional is equipped with the guidance they need to navigate and execute with ease.

It's every leader's dream to have their entire team performing their best.


Make it a reality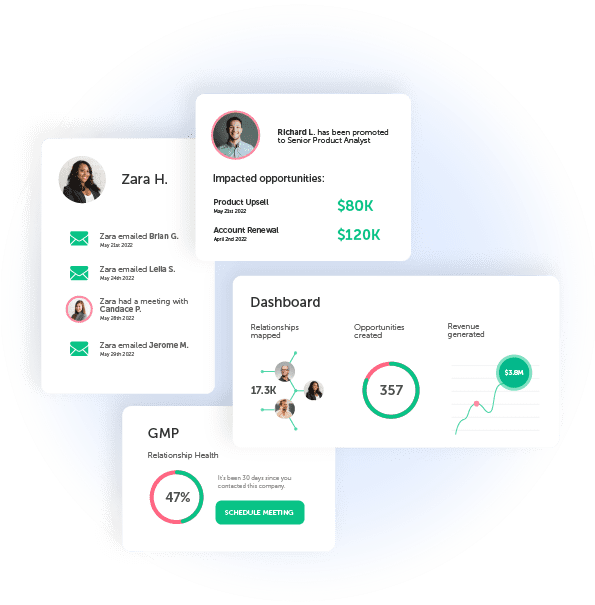 Testimonials
Hear what our
customers

are saying.
Nick Rubbo
Senior National Director, Clients & Markets, Strategic Planning
McCarthy Tetrault
---
"Having everything in one place, allowing our lawyers to see who they know and how well they know them, as well as a summary of all of their client activity, is pretty powerful data that they weren't able to see before."
David Thomas
Senior CRM Executive
Bird & Bird
---
"The product speaks for itself. Introhive is an Enterprise Relationship Management (ERM) solution on steroids! What I will add is the organization is a gold standard for service and support."
Ben Charter
CRM Business Analyst
Howard Kennedy
---
"Introhive is the fastest, simplest way to get clean and accurate data into CRM from Outlook and other business systems. The simplicity of Introhive has enabled us to grow our database at an astonishing rate while truly understanding the firm's relationship capital."
Christine Robertson
Partner, Sales & Marketing
PwC
---
"Introhive is a quick and easy way to share client insights and intelligence with extremely busy professionals. From mapping who knows who across our firm, to automating mundane data entry for our professionals, Introhive has accelerated our speed to action."
Janet Kyle Altman
Marketing Principal
Kaufman Rossin
---
"The sales process for professional services relies on relationships. Marketing can build awareness, educate prospects, and nurture leads. But knowing who knows who through an easy, automated tool like Introhive can take us to the finish line faster and more effectively."
Our Trusted Customers
Related Resources
[Blog] 4 Ways AI Helps Managers Increase Remote Workforce Productivity
Read More
[On-Demand Webinar] Connecting to the Lonely Client: Maintaining Key Relationships During COVID-19
Watch On-Demand
[Blog] Boost Sales Efficiency With Productivity Insights and Activity Analytics
Read More