Partners & Integrations
Simplify data cleanup
If there's one thing worse than manually entering data into a CRM, it's combing through that data later to keep it up to date. But data quality management doesn't have to be an uphill battle. What you need is a cleanse.

No more data cleanup
- No more batch updates, armies of data stewards, or waiting for bouncebacks
- Enrich and enhance your contacts and accounts with clean, compliant data — in real-time, no less
- It's the best of all worlds: quality and quantity can be yours in less time

It might seem like it's too good to be true, but it's the real deal.
Find out for Yourself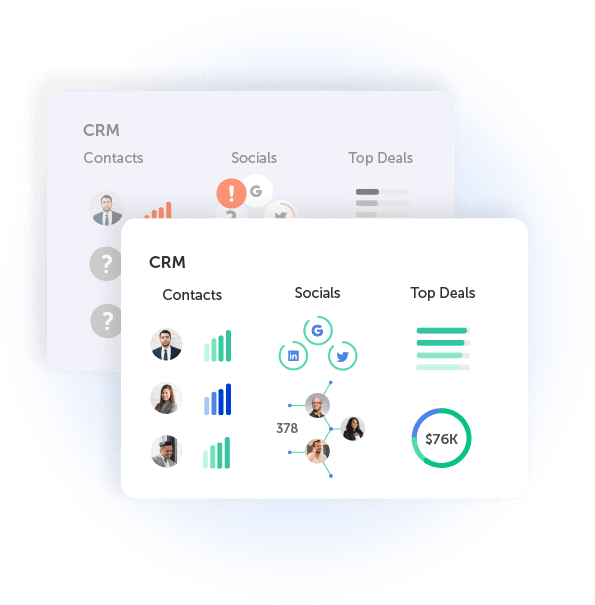 Trust a dataset that keeps up with changes
With 70% of CRM data becoming outdated every 12 months, keeping up can feel like a never-ending chore. Over time, all those changes can add up, and if you don't keep pace your shiny CRM can quickly become a dingy liability: old, outdated, and untrustworthy.

Introhive makes your data up-to-date and trustworthy again, and keeps it that way. Merge data dupes, identify stale contacts, and maintain relevance

Stay focused and confident that your contacts are fresh and clean.
What's stopping you?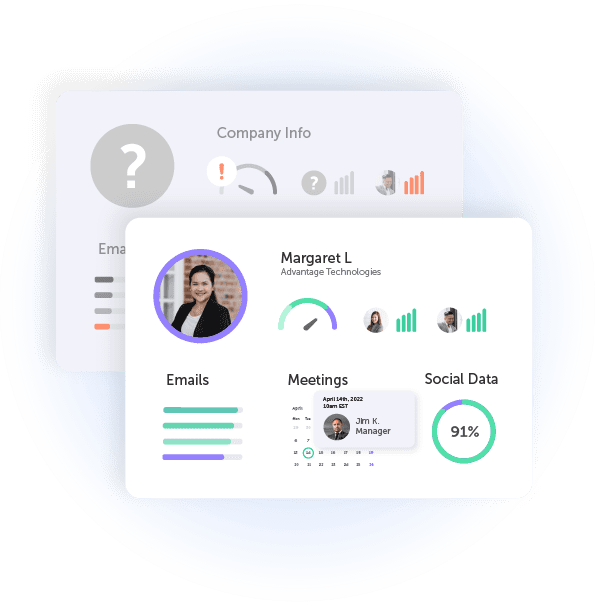 Better data means better results
Your relationships are your greatest asset, so why not be their best asset as well? The more you know about your customers, the more you can do for them—and for yourself. Be a trusted advisor. Exceed expectations. Grow business. Mitigate risk. Excel.

Clean data really is the gift that keeps on giving. Sales can prospect more efficiently. Marketing can increase the effectiveness of campaigns. Quite literally, everybody wins.

Do you really want to miss out on opportunities and revenue because you don't know what's happening with your contacts? Do better.


Stay in the Know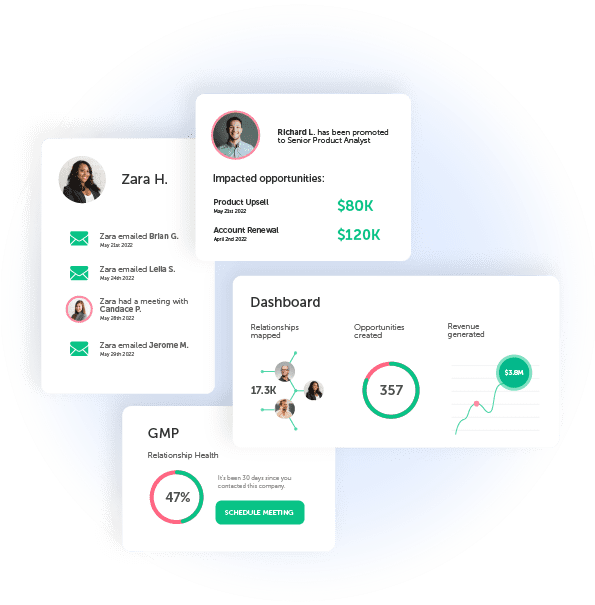 Testimonials
Hear what our
customers

are saying.
Philip Grosch
Partner, Digital Services Leader
PwC
---
"Introhive makes the process of keeping information in CRM up-to-date a lot easier, because mundane tasks and manual data entry become automated for users and professionals. The net result for our global deployment is that Introhive has added huge value to all of our market-facing PwC professionals."
Daryl Atkinson
Director of Business Development and Marketing
Howard Kennedy
---
"Introhive is the fastest, simplest way to get clean and accurate data into CRM from Outlook and other business systems. When we started, we had a contact database of 9,000 people that lived across disparate tools and spreadsheets, and we knew almost nothing about them. Now, with Introhive, we have 45,000 contacts and a roadmap to sync another 15,000 directly into CRM."
Maxie Hernandez
Marketing Automation Lead
Kaufman Rossin
---
"You can do it the Introhive way—where data capture is automated and users can easily sync contact information and activity—or you can hire assistants to enter that data manually. We chose the automated way. We didn't see the value in hiring a million people to simply do data entry."
Harshal Dalal
Director, Client & Marketing Operations
Osler
---
"With Introhive, it is automatic. Information is gathered passively in the background, so that insights and intelligence are mapped directly into our CRM, requiring little to no additional effort from to our practitioners."
Our Trusted Customers